Fully Kiosk Browser ist ein flexibel konfigurierbarer Android Kiosk Browser und App Launcher. Beschränken Sie die Funktionen und sperren Sie Ihre Webseiten und andere Apps im Kiosk-Modus ein. Als Vollbild-Webbrowser mit Kiosk-Modus, Bewegungserkennung, Remote Admin und vielen anderen Features können Sie Fully in allerlei Informations-Panelen, Kiosk-Systemen, Digital Signages, Wand-Tablets und allen unbeaufsichtigten Android-Geräten einsetzen. Rooting ist nicht erforderlich.
Fully Single App Kiosk ist unsere App zum einfachen Abriegeln einer einzigen App auf Ihrem Gerät. Die App gibt's auf Google Play oder als APK-Dattei in der Download-Box.
Fully Video Kiosk ist unsere Android-App zum Abspielen der Videos und Slideshows auf Android-Geräten mit vollem Kiosk-Schutz.
FEATURES.
Die meisten Features sind konfigurierbar für Ihren Usecase.
Webseiten anzeigen

Volle Unterstützung für JavaScript, HTML5 und Application Cache
URLs auf mehreren Tabs laden
HTTP-, HTTPS und FILE-Protokolle
Fullscreen und Autoplay für HTML5-Videos
Basic HTTP Authentication (User/Pass)
Client certificate authentication (ver. 1.32+)
Unterstützung für WebRTC (Android 5+)
Integrierter Barcode-Scanner (ver. 1.30+)

Zahlreiche Web-Features konfigurieren und einschränken

Third Party Cookies zulassen
Form Autocomplete
Alle JavaScript-Boxen ein-/abschalten
Scaling für die Seite oder für die Schriften einstellen
Autoplay HTML5 video/audio
Cache leeren nach jedem Seitenladen
URL Whitelist und URL Blacklist
Web filter based on host list (ver. 1.33+)
Load local files using http/https URL (ver. 1.33+)
Custom Error URL (PLUS)
Dateien, Kamerabild, Video/Audio hochladen (PLUS, Android 5+)
Zugriff auf Webcam durch HTML5 (PLUS, Android 5+)
Zugriff auf Microphone durch HTML5 (PLUS, Android 5+)
Zugriff auf Geolocation durch HTML5 (PLUS, Android 5+)
Popups und Links im neuen Fenster öffnen (PLUS)
Keyboard oder Textselection abschaltbar
Hardware-Beschleunigung abschalten (experimentell)
SSL-Fehler ignorieren (natürlich, optional)
Gefakten User Agent String verwenden

PDFs, Videos und andere Inhalte anzeigen

PDF-Datei direkt im Browser anzeigen (PLUS, verwendet PDF.js, Google Docs für nicht-lokale Dateien oder eingebauten PDF-Viewer für lokale Dateien, Android 5+)
Vom Android unterstützte Videos inkl. RTSP-Streams direkt in Fully im Vollbildmodus  abspielen (PLUS)
Downloads/Öffnen durch andere Apps
Unterstützung von URL-Scheme intent:
Load and sync contents from ZIP file URL (ver. 1.33+)

Universal Launcher

Applications, Web-Bookmarks und Dateiverknüpfungen zum Launcher hinzufügen und starten
Eigene Designs für die Launcher-Seite
Apps vom Launcher mit vollem Android Kiosk Schutz starten
Auto-start einer App (single app mode)

Anpassbare Toolbars and Aussehen

Status-, Navigation-, Action-, Address-Bar zeigen/verstecken
Konfigurierbare Browser-Tabs
Echter Fullscreen-Modus (immersive sticky bei Android 4.4+)
Eigene Farben für alle Toolbars
Anpassbare Auswahl von Buttons auf der Action-Bar: home, back, forward, refresh und print
Eigenes Action-Bar-Icon und -Background-Image

Konfigurierbares Surfen

Back-Button macht "History Back"
Tap/Klick-Sound abspielen
Ladebalken zeigen
Pull to Refresh – Ziehen, um die Seite zu aktualisieren
Navigation vorn/zurück durch Swipen
Animierte Seitenübergänge für ein app-ähnliches Erscheinungsbild
Unterstützung für Zoom in den Webseiten
Webseiten-Links zum Startbildschirm hinzufügen
Auf Internetverbindung warten (anstatt Fehlermeldungen anzeigen)
Home-Button tappen, um Start URL zu laden (nur im Kiosk-Modus)
Fully als Standard-Browser nutzen
URLs von NFC-Tags öffnen

Webseite bei verschiedenen Ereignissen neu laden

Automatischer Reload nach Inaktivität, nach Seitenfehler
Automatischer Reload beim Bildschirmeinschalten
Automatischer Reload bei Netzwerk-Reconnect oder Internet-Reconnect
Cookies/History/Cache/Webstorage beim Autoreload löschen

Gerät für die beste Usability einstellen

Volle Bildschirmausnutzung (full screen – FAQ)
Bildschirm eingeschaltet lassen
Bildschirm-Helligkeit einstellen
Bildschirmausrichtung (Landscape/Portrait) fixieren
Force Wifi/Bluetooth enable/disable (ver. 1.33+)
Autostart beim Booten
Sperrbildschirm umgehen
Beim Trennen vom Stromnetz einschlafen
Bei schwacher Batterie eine Warnung zeigen (ver. 1.18+)
Wakelocks setzen
Bildschirm nach einer Zeit ausschalten (PLUS)
Gerät zu definierten Zeiten täglich ein- und ausschalten, um Strom zu sparen (PLUS)
Bei Inaktivität Bildschirm ausschalten oder eine Screensaver-URL zeigen
Android daydream als Screensaver nutzen (PLUS)
WLAN-Zugang durch Eingabe der SSID und Keyphrase vorkonfigurieren (PLUS)

Screensaver (PLUS)

Screensaver-Playliste aus URLs,  Media-Dateien und ganzen Ordnern konfigurieren und abspielen, wenn das Gerät ungenutzt
Setze individuellen Screensaver-Hintergrund und Bildschirmhelligkeit
Android Daydream/Screensaver kann anstelle von Fully's Screensaver genutzt werden
Starten von Fully's Screensaver als Android Daydream

Kiosk-Modus (PLUS)

Zugang zu allen anderen Apps und Android-Einstellungen blockieren (Android Kiosk)
Geste auswählen und die PIN zum Verlassen des Kiosk-Modus festlegen
Eine separate PIN nur für Zugang zu WLAN-Einstellungen definieren
Android-Statusbar blockieren
Hardware-Buttons einschränken
App whitelist: Ausgewählten Apps erlauben, in den Vordergrund zu gehen

Bewegungserkennung mit Frontcam oder Mikrophon (PLUS)

Aufmerksamkeit durch Bildschirmeinschalten oder Screensaverstop erwecken
Konfigurierbare Sensitivität und Sample Rate
Erkennung der Dunkelheit (ver. 1.24+)
Akustische Bewegungserkennung funktioniert sogar im Dunklen

Erkennung der Gerätebewegung (PLUS)

Erkennung der Gerätebewegung durch Accelerometer, Kompass oder iBeacons
Detect movement when unplugged (ver. 1.33+)
Bildschirmeinschalten oder Screensaver beenden
Anti-Diebstahl Alarm-Sound abspielen
Alert über Fully Cloud bekommen

Website Integration mit Javascript (PLUS)

Geräteinfo bekommen und Gerät steuern
Fully-Funktionen und -Einstellungen steuern
Auf verschiedene Ereignisse wie Bildschirm-An reagieren
iBeacons erkennen
Barcodes (QR) lesen (ver. 1.30+)
Mit Bluetooth-Geräten kommunizieren (ver. 1.31+)
Camshot holen (erfordert Motion Detection)
Screenshot holen
Videos und PDF anzeigen
Show notifications (ver. 1.33+)
Andere Apps starten
Fully in Vordergrund bringen
Webseite drucken
Text-to-Speech

Remote-Verwaltung, Fernzugriff und -konfiguration (PLUS)

Zugriff vom beliebigen Webbrowser im lokalen Netzwerk oder weltweit über VPN
Remote Admin von Überall über Cloud Service
Geräte- und App-Informationen abrufen
Dateien für lokalen Content hochladen
Fully-Einstellungen anzeigen und verwalten
Screenshot und Camshot zeigen

Tägliche Nutzungsstatistik (PLUS)

Tägliche Werte für  Pageview, Errors, Touches, Bewegungserkennungen, Gerätebewegungen, Reloads etc.
Anschauen und als CSV herunterladen im Remote Admin Interface

Die App wiederherstellen

App nach einem Crash automatisch neustarten (PLUS)
App nach einem Update automatisch neustarten (PLUS)

Einfache Installation, (Massen-)Lizenzierung, Integration und Deployment

Installation von Google-Play oder aus einer APK-Datei
Einstellungen exportieren und importieren
Einfaches Deployment durch Auto-Import der Einstellungen, mehr Infos
Alle PLUS-Features sind unbeschränkt und kostenlos auszuprobieren
Eine Lizenz für die PLUS-Features sofort erwerben (auch ohne Google-Konto), mehr Infos
Einfache Massenlizenzierung per Volume License Key ab 10 Geräte
Customisierte und White-Label-Lösungen verfügbar
Eine "leichte" App unter 10 MB, keine Werbung, kein Tracking
Fully auf SD-Karte verschieben (falls vom System unterstützt)
MQTT integration (ver. 1.34+)
Unterstützt Android ab 5 bis 12
Erwartet bitte keine Wunder bei der Qualität der Webdarstellung, der Browser-Performance oder der Akkuleistung. Fully nutzt Android Webview (=Chromium), und kann die Webseiten nur genauso gut verarbeiten wie Chromium das kann. Für die besten Anzeigeergebnisse soll man in Android 5/6 zusätzlich Android System Webview und in Android ab 7 Google Chrome aus Google Play installieren. Damit wird die Webengine dann aktuell gehalten und die Anzeige in Fully soll der in Chrome identisch sein.
Android 4.4 bringt nur eine veraltete Chromium-Engine mit. Hier sind einzelne Anzeigeprobleme, z.B. bei SVG-Schriften im FTUI-Chartwidget bekannt. Daran kann man leider nichts machen, da sich die Webview ohne Android-Update nicht aktualisieren lässt.
Wir beenden den Support für Android 4.4 Ende 2021.
INSTALLATION.
Get Fully Kiosk Browser App 1.53 on Google Play
oder als Beta-Tester registrieren und immer die neueste Version bekommen
Get Fully Single App Kiosk app 1.14 on Google Play
oder als Beta-Tester registrieren und immer die neueste Version bekommen
Get Fully Video Kiosk app 1.14 on Google Play
oder als Beta-Tester registrieren und immer die neueste Version bekommen
Fully Kiosk apps laufen unter Android 5 bis 13.
Wir beendeten den Support für Android 4.4 in 2021. Fully PLUS Lizenzierung und Fully Cloud Verbindung werden für Geräte mit Android 4.4 nach 31 Dezember 2021 nicht mehr möglich sein. Neue App-Releases ab Fully Kiosk Browser 1.44.2 werden Android 4.4 nicht mehr unterstützen. Bitte ziehen Sie zu neueren Geräten um.
APK-Dateien sind in der Download-Box zu finden. Für Fire OS, fürs Deployment und Provisioning empfehlen wie spezielle Versionen aus APK-Datei zu installieren. Das Installieren von Apps aus unbekannten Quellen muss vorher in den Android-Sicherheitseinstellungen aktiviert sein. Bei der Installation einer APK-Datei meckert ggf. Avast Mobile Security, dass die App verdächtig ist. Beim Update von APK auf Google Play oder andersrum muss die alte App oft vorher deinstalliert werden. Die Konfiguration kann dabei über Export/Import gerettet werden.
Wenn Sie viele Geräte installieren möchten, lesen Sie bitte unsere Anleitungen zum Provisioning und Deployment.
APP-BERECHTIGUNGEN.
Bei der Installation werden folgende Permissions für die App angefragt:
INTERNET – Internetverbindung
RECEIVE_BOOT_COMPLETED – Start beim Booten
DISABLE_KEYGUARD – Sperrbildschirm aushebeln
INSTALL_SHORTCUT – Links zum Startbildschirm hinzufügen
SYSTEM_ALERT_WINDOW – Erforderlich für den Android-Kiosk-Modus
REORDER_TASKS – Erforderlich für den Android-Kiosk-Modus
WAKE_LOCK – Erforderlich für den Kiosk-Modus
READ_EXTERNAL_STORAGE – Lokale Dateien mit file:// anzeigen und Einstellungen importieren
WRITE_EXTERNAL_STORAGE – Einstellungen exportieren
ACCESS_NETWORK_STATE – Netzwerkstatus überprüfen
ACCESS_WIFI_STATE – WLAN-Verbindung prüfen
CAMERA – für die Bewegungserkennung und HTML-Kamerazugriff
SET_ALARM – für tägliches automatisches Ein- und Ausschalten
ACCESS_COARSE_LOCATION – erforderlich für HTML-Geolocation
ACCESS_FINE_LOCATION – erforderlich für HTML-Geolocation
RECORD_AUDIO – erforderlich für HTML-Mikrophon-Zugriff oder akustische Bewegungserkennung
MODIFY_AUDIO_SETTINGS – erforderlich für HTML-Mikrophon-Zugriff
CHANGE_WIFI_STATE – erforderlich für WLAN-Vorkonfiguration
GET_TASKS and PACKAGE_USAGE_STATS – erforderlich für App-Management im Kiosk-Modus
WRITE_SETTINGS – erforderlich für das Setzen der Bildschirm-Helligkeit
NFC – erforderlich, um URLs von NFC-Tags zu lesen
READ_PHONE_STATE –  IMEI und SIM-Serial lesen
VIBRATE – erlaubt Vibration aus der Webview
GET_PACKAGE_SIZE – Speicherstatistik für die App bekommen
BLUETOOTH and BLUETOOTH_ADMIN – für iBeacons-Erkennung
EXPAND_STATUS_BAR – Status-Leiste schließen im Kiosk Mode (ver. 1.22+)
Außerdem werden bei Aktivierung des Screen Off Timers, des Javascript Interfaces, des Remote Admins sowie der täglichen Ausschaltung des Gerätes Administrationsrechte für "Bildschirm sperren" angefragt, damit Fully den Bildschirm automatisch ausschalten darf.  Auch die Funktion Lock Safe Mode erfordert umfangreiche Administrationsrechte. Die Administrationsrechte müssen entzogen werden, bevor die App deinstalliert werden kann.
In Android 5+ wird beim Einschalten von entsprechenden Einstellungen angefragt:
Access to Usage Stats – für App-Management im Android Kiosk Modus
Notification Access – für Notification-Blocking im Kiosk-Modus
Im Android 6+ werden beim Einschalten von entsprechenden Einstellungen bzw. bei Bedarf folgende Runtime-Permissions angefragt:
USB-Medien lesen – bei Zugriff auf file:// als URL, bei Export/Import der Einstellungen und bei Remote Admin
Einblenden über anderen Apps zulassen – beim ersten Start im Kiosk-Modus und bei eingeschalteter Bewegungserkennung
Disable battery optimization – wenn Prevent sleep oder Motion detection mit Screen off timer eingeschaltet (ver. 1.32+)
Zugriff auf Kamera – bei eingeschalteter Bewegungserkennung, JavaScript Interface und HTML-Zugriff auf Kamera
Zugriff auf Geolocation – bei eingeschalteter HTML-Geolocation
Zugriff auf Mikrophon – bei eingeschaltetem HTML-Microphonzugriff und akustischer Bewegungserkennung
Einstellungen schreiben – für das Setzen der Bildschirm-Helligkeit bei dim: und Screen Brightness
Phone Calls – bei Aktivierung von Remote Admin oder JavaScript Interface fürs Auslesen von IMEI und SIM-Serial
Im Android 7+ wird beim Einschalten von entsprechenden Einstellungen folgende Runtime-Permission angefragt:
Change Do Not Disturb Settings – fürs Abspielen von Alarmsound.
Im Android 8+ wird beim Einschalten von entsprechenden Einstellungen folgende Runtime-Permission angefragt:
Installation aus Unbekannten Quellen – für APK-Installation über Remote Admin
KONFIGURATION.
Menü und Einstellungen erreicht man mit einem Wisch vom linken Rand nach rechts.
Die Zugangsdaten (basic auth) können in die URL eingetragen werden (etwa http://user:pass@server/fhem/ftui/) oder für die Start-URL in die eigenen Einstellungen Username bzw. Password eingetragen werden.
Lokale HTML-Dateien lassen sich etwa so als URL ansprechen: file:///sdcard/test.html (dreifacher Schrägstrich ist kein Tippfehler!). Bei Android 6+ wird beim ersten Zugriff auf lokale Dateien eine Permission abgefragt und soll erteilt werden. Note that any links to local files or embedding local files in HTTP/HTTPS documents are disabled by Android Webview for some security reasons. Use Localhost File Access option (ver. 1.33+) for workaround. Check this FAQ for details.
Alle Einstellungen (außer einigen)  können auch über Remote Admin oder Fully Cloud oder über JS und REST Interfaces von Fully Kiosk geändert werden. Sie können die Einstellungen als JSON-Datei exportieren/importieren (in Other Settings) oder sogar als JSON/DAT (bei Remote Admin). Sie können die Einstellungen auch automatisch aus einer Datei importieren, schauen Sie bei Deployment nach Details.
Beim Update von APK auf Google Play oder andersrum muss die alte App oft vorher deinstalliert werden. Die Konfiguration muss daher neu durchgeführt oder durch Export/Import hergestellt werden.
ADD TO HOME SCREEN.
Diese Funktion legt auf dem Startbildschirm einen Link zur aktuell geöffneten Webseite. Als Titel wird der Webseiten-Titel genommen und als Icon das zuletzt geladene Favicon. Die Favicons werden ggf. hochskaliert und können hässlich aussehen. Man kann auch mehrere Links zu verschiedenen Webseiten auf dem Startbildschirm ablegen. Wenn man einen solchen Link klickt, startet Fully mit der im Link gespeicherten Webseite.
KIOSK-MODUS (PLUS).
Im Kiosk-Modus richtet Fully App einen Schutz mit einer auswählbaren Gesture und PIN ein. Meistens müssen Sie auch den Home Button und den Zugang zu den anderen Apps sperren. Dafür wird der sogenannte Standard-Launcher (die App, die man erreicht, wenn man auf den Home-Button klickt) durch Fully Kiosk ersetzt. Wenn man in diesem Android-Kiosk-Modus dann auf Home klickt, bleibt man in Fully eingesperrt.
Den Kiosk-Modus kann man bequem in den Einstellungen ein- oder ausschalten. Dann Einstellungen verlassen und Anweisungen folgen. Bei Android 6+ wird beim ersten Start im Kiosk-Modus noch eine zusätzliche Permission ("Einblenden über anderen Apps zulassen") abgefragt und soll erteilt werden.
Auch der Zugang zu anderen Apps, Android-Einstellungen über die Statusbar, der Power-Button und die Lautstärkenbuttons können im Kiosk-Modus eingeschränkt werden. Eine Ausnahme: Ein sehr langer Druck auf Power-Button führt meistens weiterhin zum Abschalten des Gerätes. Ab Android 8 kann das Herausziehen der Statusbar leider nicht ganz verhindert werden. Für besseren Schutz der Geräte ab Android 8 empfehlen wir das Device Provisioning.
Für den Kiosk-Modus im Android sind einige Hacks erforderlich. Daher können einige Geräte oder Android-Versionen hier fehlerhaft funktionieren. Wir empfehlen alle Nutzern, die den Kiosk-Modus nutzen wollen, vorher ausführlich zu testen (einschl. Reboot im Kiosk-Modus, PIN-Eingabe und vollständige Abschaltung des Kiosk-Modus), bevor Sie die App auf viele Geräte ausrollen. Wenn irgendwas ganz schiefgeht, wäre  ein Factory Reset die letzte Chance, den Kiosk-Modus wieder zu deaktivieren.
Der Kiosk-Modus hat Einschränkungen auf Android 12.
MOTION DETECTION (PLUS).
Die Bewegungserkennung wird über die Frontkamera oder das Mikrophon des Geräts gemacht. Dieses Feature ist experimentell. Einige Geräte sind bekannt dafür, dass ihre Kameras gar nicht anlaufen oder nach einiger Zeit abschmieren. Da kann ich leider wenig machen. Die optische Motion Detection geht stark auf den Akku und ist daher für den Akku-Betrieb wenig geeignet. Außerdem erhitzen sich die Geräte oft stärker durch den Dauerbetrieb unter Last.
Mit der Einstellung Detector Sensitivity bei 90-95 läuft die Erkennung ziemlich gut, wenn ausreichend Licht vorhanden ist. Bei Bewegungserkennung wird zur Zeit der Bildschirm eingeschaltet. Mit der Option Show Cam Preview kann man eine kleine Voransicht der Cam in der unteren rechten Ecke einblenden, damit man sieht, was der Camblick alles umfasst.
In Android 6+ kommen beim Einschalten der optischen Bewegungserkennung gleich drei verschiedene Berechtigungsabfragen hintereinander: Administrationsrechte, Einblenden über anderen Inhalten und Zugriff auf Cam. Da soll man sich nicht verunsichern lassen und alles erlauben.
Wie schnell sich der Bildschirm wieder abschalten soll, kann man mit Screen Off Timer in Sekunden festlegen. Damit Fully den Bildschirm abschalten darf, werden von Fully Admin-Rechte angefragt. (Das hat mit Root-Rechten nichts zu tun. Diese sind für Fully weiterhin nicht erforderlich.) Bevor die App deinstalliert werden kann, müssen diese Rechte zurückgezogen werden.
REMOTE ADMIN (PLUS).
Sie können Fully auf Ihren Geräten im lokalen Netz oder weltweit über VPN fernsteuern. Wenn Sie eine PLUS-Lizenz für Ihr Gerät haben, entstehen dadurch keine weiteren Kosten. Mit Fully Cloud können Sie sich mit Remote Admin von überall verbinden.
Schalten Sie die Option Enable Remote Admin ein, legen Sie ein Remote Admin Password in den Fully-Einstellungen fest und gehen Sie im Webbrowser auf http://ip-address-of-device:2323 Sie können die Verbindung HTTPS machen, wenn Sie ein SSL-Zertifikat aufs Gerät bringen (ver. 1.27+).
Folgende Features sind auf Remote Admin Interface verfügbar:
Aktuellen Status vom Gerät und von Fully zeigen
Alle 200+ Fully-Einstellungen zeigen und verändern
Listen, upload, download, entfernen von verfügbaren Dateien mit Fully-Einstellungen
Export/import der Einstellungen von/zu einer Datei – Enable Kiosk Mode; Enable Remote Admin and Remote Admin Password werden beim Import nicht verändert
Export/Import der Einstellungen als JSON-Datei – editierbares Textformat
Start-URL laden
Beliebige URL laden
Screenshot vom Gerät zeigen – Video-Inhalte können auf dem Screenshot leider nicht dargestellt werden
Camshot vom Gerät zeigen (erfordert Motion Detection)
Die aktuelle App im Vordergrund zeigen, Fully in den Vordergrund bringen
Einstellungen, Screensaver und andere Fragmente schließen
Screen ein-/ausschalten
Die Geräte-Geolocation zeigen
Nutzungs-Statistiken sehen und als CSV herunterladen
Gerät für Wartung blockieren (Maintenance Mode)
Show a message in an overlay (ver. 1.34+)
Inhalte von einer ZIP-Datei hochladen und zu /sdcard extahieren – Das kann für lokales Contentmanagement genutzt werden. Vorsicht, denn existierende Dateien werden ohne Warnung überschrieben. Dazu diese FAQ
Load and install an APK file – user input is requires on the device in many cases – check this FAQ.
FULLY CLOUD (PLUS).
Mit Fully Cloud können Sie Ihre Geräte mit Fully Kiosk organisieren, monitoren und von überall konfigurieren (sogar wenn die Geräte in einem lokalen Netzwerk hinter NAT stecken). Fully Kiosk verändert nichts in Ihrem NAT, es ist auch keine Portweiterleitung oder VPN erforderlich. Sie müssen die Option Remote Admin from Fully Cloud aktivieren und das Remote Admin Password in Fully Kiosk Einstellungen setzen.  In Cloud HowTos finden sich weitere Informationen.
Start Fully Cloud
| | |
| --- | --- |
| Features | Feature set |
| Geräte zum Account über Device ID oder Volume License Key hinzufügen | BASIC |
| Aktuelle Geräteinformationen sehen | BASIC |
| Geräte-Lokation bei Google Maps sehen | BASIC |
| Gruppen anlegen und Geräte in Gruppen organisieren | BASIC |
| Geräte mit schönen Alias-Namen umbenennen | BASIC |
| Konfigurationen anlegen und schnelle Geräte-Provisionierung machen (verschiedene Methoden verfügbar) | BASIC |
| Google Play Managed Enterprises anlegen und die Apps, Managed Configurations und App-Berechtigungen auf Geräten managen (erfordert einen Google Account und Verbindung zu Google Play) | ADVANCED |
| Alle Features vom Remote Admin des Gerätes von überall nutzen | ADVANCED |
| Neue Konfiguration aufs Gerät pushen | ADVANCED |
| Geräte monitoren: E-Mail oder PushbulletAlert bekommen, wenn das Gerät die Verbindung oder Stromversorgung verliert, die Batterie leer wird oder bei Bewegung (Diebstahl-Alarm) | ADVANCED |
| Massen-Geräteadmin: Aktionen auf allen ausgewählten Geräten auf einmal durchführen | ADVANCED |
| Kommandos zum Gerät schicken: Wartungsmodus ein/aus, Bildschirm ein/aus, Restart, Import Settings, Gerät sperren/löschen/rebooten etc. | ADVANCED |
| Fully Cloud API zur Remote-Steuerung vom Gerät mit Fully Kiosk aus Ihrer eigenen Software nutzen (fragen Sie uns für Details) | ADVANCED |
BASIC
EARLY ADOPTER
ADVANCED
1 Probe-Monat KOSTENLOS
1 Probe-Monat KOSTENLOS
1 Probe-Monat KOSTENLOS
Nach dem Probe-Monat:
Fully PLUS Lizenz
erforderlich
Fully PLUS Lizenz
erforderlich
Fully PLUS Lizenz
erforderlich
Keine weiteren Gebühren
Keine weiteren Gebühren
für Geräte hinzugefügt
bis Januar 2021
Fully Cloud
Subscription erforderlich
Erster Monat nach dem Hinzufügen eines neuen Geräts ist immer ein kostenloser Probemonat. Danach muss für die Nutzung der Advanced Features eine Fully Cloud Subscription für max. 1,20 €/Monat pro Gerät abgeschlossen werden, bei jährlicher Zahlung Nachlass 15%, weiterer Rabatt für jedes weitere Gerät auf einer Subscription. Nutzen Sie den Gebühren-Rechner in der Fully Cloud.  Zum Beispiel: Bei 100 Geräten auf einer Subscription und jährlicher Zahlung beträgt die Gebühr nur 0,82 €/Monat pro Gerät.
Diese Gebühr kann über eine PayPal-Subscription mit einer Mindestvertragslaufzeit von 3 oder 12 Monaten bezahlt werden. Sie können die Subscription
jederzeit in Ihrem PayPal-Account kündigen
. Sie bleibt bis zum Ende des bezahlten Zeitraums aktiv und es werden keine Gebühren zurückerstattet. Die Anzahl der Geräte auf einer Subscription und der Betrag können nicht geändert werden, sobald eine Subscription gestartet wurde. Sie können aber einige Platzhalter (spare devices) zu Ihrer Subscription hinzufügen, denn jedes zusätzliche Gerät auf einer Subscription macht den Preis pro Gerät günstiger. Es gibt jedoch keine Rückerstattung für ungenutze Platzhalter oder ungenutzte Probezeiten. Bitte testen Sie alles mit Ihren Geräten, bevor Sie eine Subscription starten. Fully Cloud Subscription ist nur verfügbar für gewerbliche Nutzer (keine Verbraucherverträge).
REST INTERFACE (PLUS).
Wenn Remote Admin aktiviert ist, können seine Funktionen als ein einfaches REST-Interface genutzt werden, um das Gerät aus dem lokalen Netz zu steuern. Die Basis-URL ist immer http://ip-address:2323. Sie können die Verbindung HTTPS machen wie bei Remote Admin beschrieben.
Sie müssen das Remote Admin Passwort immer in der URL angeben. Man kann zusätzlich type=json im Querystring angeben, um eine kurze Antwort im JSON-Format zu bekommen.
JAVASCRIPT INTERFACE (PLUS).
Dieses Features erlaubt der Webseite über ein JavaScript-Interface auf die Fully-Einstellungen, die Gerätesteuerung, Browser-, Barcode-Scanner- und Bluetooth-Features zuzugreifen.
Vergessen Sie bitte nicht, die Option Advanced Web Settings >> Enable JavaScript Interface zu aktivieren. Aktivieren Sie diese Option nur wenn Sie allen geladenen Webseiten vertrauen.  Nutzen Sie URL Whitelist. Diese Option ist potentiell unsicher, da die Webseite alle lokalen Dateien lesen und Einstellungen ändern kann.
Samples how to use the JavaScript interface:
If you can't change the website you can use the Inject JavaScript feature in order to put your scripts in other websites.
MQTT INTEGRATION.
Starting Fully Kiosk Browser 1.34 we support publishing device info and major device events to the MQTT broker. You can setup the broker URL (like tcp://farmer.cloudmqtt.com:18075) and credentials in Other Settings.
The complete device info will be published every 60 seconds as fully/deviceInfo/[deviceId] topic (retaining, QOS=1).
Events will be published as fully/event/[eventId]/[deviceId] topic (non-retaining, QOS=1). Following events are implemented for now: screenOn, screenOff, pluggedAC, pluggedUSB, pluggedWireless, unplugged, networkReconnect, networkDisconnect, internetReconnect, internetDisconnect, powerOn, powerOff, showKeyboard, hideKeyboard, onMotion, onDarkness, onMovement, volumeUp, volumeDown, onQrScanCancelled, onBatteryLevelChanged, onScreensaverStart, onScreensaverStop.
PLUS-LIZENZ ERWERBEN.
Bitte testen Sie alle benötigten Features der Fully Kiosk App mit Ihrer Webseite und Ihrem Gerät, bevor Sie eine Lizenz kaufen. Alle PLUS Features sind KOSTENLOS zu testen. Wenn irgendwas nicht funktioniert, bitte kontaktieren Sie uns. Die Lizenz allein wird nichts fixen.
Wenn Sie die PLUS-Features nutzen, können Sie die Einblendung "PLUS Features Activated" loswerden, wenn Sie eine PLUS-Lizenz erwerben. Die PLUS-Lizenz beinhaltet jetzt auch alle Basic-Features von Fully Cloud. Sie kann direkt und komfortabel direkt in der Fully App gekauft werden.
Oder wenn Sie ein anderes Gerät/Browser bevorzugen, folgen Sie bitte diesem Button:
Eine Lizenz für Fully Kiosk Browser erwerben
Eine Lizenz kostet nur 7,90 EUR plus MwSt. pro Gerät (Einmalzahlung über Paypal für eine lebenslange Lizenz). Wenn Sie über Google Play zahlen, kann der Preis etwas anders sein. Es gibt keine weiteren Kosten auf unserer Rechnung und Sie bekommen alle zukünftigen Updates für die Fully Kiosk App inkl. alle künftigen PLUS-Features. Die Lizenz wird umgehend aktiviert, sobald die Zahlung abgeschlossen ist. Die Internetverbindung auf dem Android-Gerät ist erforderlich. Sie können die Lizenz später zu einem anderen Gerät umziehen. Dafür können Sie dieses Formular nutzen:
Eine Lizenz für Fully auf ein neues Gerät umziehen
Wenn Sie eine Lizenz für mehr als 10 Geräte erwerben, können Sie Sonderkonditionen für eine Volumenlizenz nutzen. Dieses Angebot gilt nur für Unternehmer (keine Verbraucher). Sie bekommen einen Volume License Key (wie z.B. ABCD0815) mit dem Sie alle Ihren Geräte aktivieren können. Den Volume License Key können Sie einfach bei Fully  in Other Settings eingeben und die PLUS-Lizenz für dieses Gerät wird automatisch aktiviert (Internetverbindung erforderlich). Checken Sie bitte auch unsere Anleitung zum schnellen Deployment. Nutzen Sie den Kalkulator für den Preis:
Fully PLUS Volume-Lizenz Preis berechnen
Sie können den Status und die registrierten Geräte Ihrer Volumenlizenz hier einsehen.
Beachten Sie, dass das Ein-/Ausschalten des WLANs unter Umständen zur Änderung der Device ID führen kann. Vermeiden Sie die Änderung vom WLAN-Status nach der Aktivierung der Lizenz.
Wenn Ihr Gerät aus irgendwelchen Gründen nicht mit dem Internet verbunden werden darf, gibt's eine Möglichkeit der Offline-Lizenzierung. Das ist jedoch etwas aufwändiger. Gehen Sie auf jedem Gerät auf Other Settings >> Device ID. Die Device ID wird in die Datei fully-deviceID*.txt geschrieben. Sammeln Sie die Device IDs von allen Geräten ein und nutzen Sie dieses Web-Formular. Sie bekommen dann eine Datei fully-license-bunch.txt mit der Lizenz, die Sie zurück auf jedes Gerät kopieren müssen.
DEVICE PROVISIONING (GERÄTEBEREITSTELLUNG).
Device Provisioning ist der schnellste Weg, die Geräte mit Fully Kiosk zu bespielen. Fully Kiosk unterstützt alle verfügbaren Methoden des Provisioning von Android-Geräten. Sie können das Provisioning in Fully Cloud konfigurieren und bekommen dort auch die genaue Schritt-für Schritt-Anleitung.
Provisioning-Methoden
NFC
DPC Identifier
QR Code
ADB (manual)
Einschränkungen für Zielgeräte
Android 5+, NFC-fähige Geräte
Android 6+
Android 7+
Android 5+
Neues Gerät oder Factory Reset erforderlich
yes
yes
yes
no
Automatische Verbindung mit WLAN

yes
no
Android 7-8: no
Android 9+: yes
no
Manuelle Eingabe vom 
Provisioning Code
no
yes
no
yes
Internetverbindung erforderlich
no
yes
Android 7-8: yes
Android 9+: no
no
APK-Datei aus Custom URL installieren
yes
no
yes
yes
Mit jeder Provisioning-Methode können Sie optional:
Das Gerät zu Fully Cloud und einer Device Group automatisch hinzufügen (Internetverbindung erforderlich)
Das Gerät zu Google Play Managed Enterprise hinzufügen (Internetverbindung und Android 6+ erforderlich)
Eine Configuration aus Fully Cloud importieren (Internetverbindung erforderlich) – Bitte legen Sie erstmal eine Configuration an. Sie können eine Fully Settingsdatei (JSON) importieren, wenn Sie schon Gerät konfiguriert haben. Oder Sie erstellen eine neue Configuration von Anfang an.
Eine Configuration aus JSON Datei URL importieren – Sie können die Settingsdatei einfach auf eine URL in Ihrem Netzwerk legen, wenn Sie sie nicht mit Fully Cloud teilen möchten. So richten Sie die Geräte auch ohne Internetverbindung ein.
Auf provisionierten Android 6+ Geräten können Sie die Apps still aus APK-Dateien mit dem Install APK File Button in Remote Admin  installieren oder upgraden.
Ein provsioniertes Gerät hat zusätzliche Optionen unter Device Owner Settings verfügbar.
Fragen Sie uns, wenn Sie eine Unterstützung mit Device Provisioning für Fully Kiosk benötigen. Wenn Sie das Provisioning nicht nutzen können, können Sie Fully Kiosk schnell installieren wie hier beschrieben.
ENTERPRISES.
Mit einem Managed Google Play Enterprise können Sie auf einem Gerät mit Android 6+ die Apps unbemerkt managen. Das Gerät muss mit dem Internet verbunden sein und wird die Google Play Dienste nutzen.
Sie können ein Enterprise in Enterprise-Menü auf Fully Cloud erstellen. Ein Google-Account ist dafür erforderlich. Sie können die Apps für Ihr Enterprise in Google Play for Work approven und dann die Apps für eine Auto-Installation freigeben, Permissions setzen, und Managed Configurations (wenn von der App unterstützt). Das alles in in Fully Cloud (schauen Sie nach dem Manage Apps Button auf dem Enterprise-Eintrag). Sie können die Apps auch individuell für jedes Gerät einzeln managen, schauen Sie nach dem Manage Apps Button auf dem Device-Eintrag.
Die einzige Möglichkeit, Geräte zu einem Enterprise hinzuzufügen, ist Device Provisioning. Sie können das Enterprise auswählen, wenn Sie Provisioning-Settings in Fully Cloud konfigurieren.
Unsere Firma ist ein validierter Android Enterprise Silver Partner.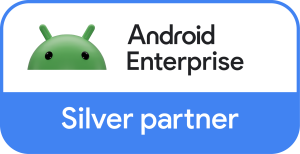 DEPLOYMENT.
Wen Sie das Device Provisioning nicht nutzen können, können Sie Fully Kiosk Browser sehr einfach auf mehrere Geräte deployen:
Installieren Sie Fully auf einem Gerät (von Google Play oder aus einer APK-Datei, Installation von Google Play wird automatisch aktualisiert, wenn Sie das nicht abstellen)
Konfigurieren Sie und testen Sie Fully gründlich (wenn Sie verschiedenartige Geräte oder Android-Versionen haben, testen Sie bitte auf jedem Gerätetyp)
Wenn Sie einen Volume License Key haben, geben Sie ihn in Fully-Einstellungen ein
Exportieren Sie die Einstellungen in die Datei fully-settings.json
Nehmen Sie fully-settings.json, benennen Sie sie um und legen Sie sie als fully-once-settings.json (im selben Verzeichnis) auf allen Geräten ab, die Sie installieren wollen
Jetzt installieren Sie Fully auf allen anderen Geräten (von Google Play oder aus APK-Datei – kein Unterschied bis aufs Autoupdate). Am schnellsten geht das, wenn Sie Geräte mit einem USB-Kabel an den PC verbinden, die APK und JSON-Datei aufs Gerät kopieren und aus APK installieren.
Starten Sie Fully auf jedem Gerät
Fully wird die Einstellungen automatisch aus fully-once-settings.json importieren und Sie nach erforderlichen Runtime-Berechtigungen fragen
Wenn Sie den Volume License Key in die Datei mit Einstellungen mitexportiert haben, wird Fully diesen nehmen und eine Lizenz für dieses Gerät automatisch registrieren (Internetverbindung ist dafür erforderlich)
Löschen Sie fully-once-settings.json vom Gerät, wenn Sie vermeiden wollen, dass diese bei jedem Fully-Start immer wieder importiert wird
Nutzen Sie bitte die spezielle APK-Version für Deployments. Diese Version fragt beim ersten Start direkt nach erforderlichen Permissions um die Settingsdatei einzulesen.
FAQs.
CUSTOMIZIERTE UND WHITE LABEL LÖSUNGEN.
Wir freuen uns, Ihnen eine individuelle App auf der Basis von Fully Kiosk Browser anbieten zu dürfen. Sie bekommen eine APK-Datei für Ihre Installationen.
Custom Kiosk App (basierend auf Fully Kiosk Browser, Fully Single App Kiosk oder Fully Video Kiosk) inkl. Ihr eigener App-Name und -ID, Icon, Graphiken, Farben, Start URL – 299 €
Setzen Sie eigene Defaults oder entfernen Sie Settings in Ihrer Custom-App – ab 99 €
Custom Fully Cloud inkl. eigener Name, URL, SSL CA – ab 399 €
Zusätzliche REST- und JS-Interfaces
Custom Kiosk Exit Gesture
Integration mit iBeacons und Eddystone
Eigene Aktionen mit NFC-Tags
Angepasste Lizenzierungsmodelle
Integration mit anderen Apps
Bei Geräten mit Root-Zugang erweiterte Möglichkeiten wie regelmäßiger Reboot oder App-Update aus Remote Admin nutzen
Beliebige andere Features in Ihrer App
Beliebige andere Features in Ihrem Cloud-Account
Lokalisierte App
Fragen Sie uns nach Details und anderen Preisen.
DATENSCHUTZ & BEDINGUNGEN.
Fully Kiosk Browser App trackt die Nutzer nicht. Keine Information über die Nutzung von der Fully App oder der lokalen Remote-Admin-Oberfläche wird übertragen oder gespeichert auf unseren Servern.
Wenn Sie PLUS-Features nutzen, prüft die App von Zeit zu Zeit die Gültigkeit der Lizenz, falls Internetverbindung vorhanden. Die anonymisierte Device-ID wird dafür verschlüsselt per HTTPS an unseren Server übertragen.
Wenn Sie eine PLUS-Lizenz bestellen, wird die Device-ID, die Transaktionsdetails, Ihr Name und Ihre E-Mail gespeichert, um eine Authentifizierung im Fall eines Lizenzumzuges zu ermöglichen. Die Grundlage der Speicherung ist der Lizenzvertrag.
Wenn Sie den Fully Cloud Service mit der Option Remote Admin from Fully Cloud nutzen, wird Ihr Gerät regelmäßig alle über Fully Remote Admin verfügbaren Infos zum Fully Cloud Server über HTTPS senden.  Es wird nur der letzte Stand für die Anzeige im Fully Cloud Account gespeichert, keine historischen Daten. Fully Cloud ist gehostet in Deutschland bei der 1&1 IONOS.
Im Fall vom App-Crash oder ANR wird anonyme Information über Ihren Device-Typ, Android-Version, Fully-Version, Haupteinstellungen, Logcat und Exception Stack an unsere Server übertragen (SSL-verschlüsselt), damit wir den Bug analysieren und beheben können.
Wenn Sie Ihre Konfiguration mit Fully Exam Configurator speichern, wird der Exam Name, URL und verschlüsselte Konfiguration auf unseren Servern für 12 Monate gespeichert, um Permalinks zu ermöglichen.
Wenn Sie mit Kreditkarte zahlen, wird die Zahlungsabwicklung über PayPal oder Stripe.com gemacht. Wir haben zu keiner Zeit Zugang und wir speicher keine Daten zu Ihrer Kreditkarte außer das Land.
Wenn Sie Enterprises nutzen, akzeptierne Sie auch Google Managed Play agreement und data processing and security terms.
Entwickler-Information und Kontakt für Datenschutz:
Fully Factory GmbH
Von-Witzleben-Str. 12
41540 Dormagen
Germany
Bei Fragen zum Datenschutz bitte einfach kontaktieren Sie uns.
Unsere Datenschutzerklärung im Detail
SOWEIT DAS ANWENDBARE RECHT ODER SCHRIFTLICHE VEREINBARUNGEN DAS NICHT AUSSCHLIESSEN, WIRD DIE SOFTWARE OHNE JEDE AUSDRÜCKLICHE ODER IMPLIZIERTE GARANTIE BEREITGESTELLT, EINSCHLIEßLICH DER GARANTIE ZUR BENUTZUNG FÜR DEN VORGESEHENEN ODER EINEM BESTIMMTEN ZWECK SOWIE JEGLICHER RECHTSVERLETZUNG, JEDOCH NICHT DARAUF BESCHRÄNKT. IN KEINEM FALL SIND DIE AUTOREN ODER COPYRIGHTINHABER FÜR JEGLICHEN SCHADEN ODER SONSTIGE ANSPRÜCHE HAFTBAR ZU MACHEN, OB INFOLGE DER ERFÜLLUNG EINES VERTRAGES, EINES DELIKTES ODER ANDERS IM ZUSAMMENHANG MIT DER SOFTWARE ODER SONSTIGER VERWENDUNG DER SOFTWARE ENTSTANDEN. FRAGEN SIE UNS, WENN SIE EINEN HÖHEREN SERVICE-LEVEL BENÖTIGEN.
Die Vertragsbedingungen unterliegen deutschem Recht, es sei denn, ein Verbraucher aus dem Ausland kann unabhängig von dieser Rechtswahl sich auch auf das zwingende Verbraucherschutzrecht des Staates berufen, in dem er seinen gewöhnlichen Aufenthalt hat.
Für die Nutzung von PLUS features der Fully App wird eine PLUS-Lizenz benötigt. Schauen Sie bitte bei Lizenzierung nach Details. Für die Nutzung der Advanced Features in Fully Cloud wird nach dem ersten Probemonat eine monatliche Gebühr fällig. Details und Bedingungen finden Sie bei Fully Cloud.
Für alle Bestellungen bekommen Sie eine digitale Rechnung.
Bitte fragen Sie uns, wenn Sie kein PayPal nutzen können. Für Bestellungen ab 10 Geräte können wir in der Regel eine Zahlung per Überweisung oder mit einer Kreditkarte (ohne PayPal) anbieten. Wir akzeptieren internationale Überweisungen von Außerhalb der EU oder in anderen Währungen als EUR nur mit der Anweisung "OUR" (d.h. Sie zahlen alle Gebühren).
OPEN SOURCE CODE USED.
Fully nutzt den Code von nanohttpd. Copyright (c) 2012-2013 by Paul S. Hawke, 2001,2005-2013 by Jarno Elonen, 2010 by Konstantinos Togias All rights reserved.
Fully nutzt den Code von libsuperuser, colorpicker, altbeacon, android-filepicker, DragListView, SlidingMenu, Zxing and PDF.js published under Apache License 2.0.
Fully nutzt den Code von Eclipse Paho published under EPL.
Fully nutzt den Code von Jsoup published under MIT License.
Fully nutzt den Code von Glide published under this license.
VERSIONEN.
BEKANNTE PROBLEME UND EINSCHRÄNKUNGEN.
Fully Kiosk nutzt die Webengine  von Android System Webview oder von Google Chrome. Kompatibilitätsprobleme können auftreten wie mit jedem Web-Browser. Lesen Sie diese FAQ.
Viele Android-Geräte sind für einen 24/7-Betrieb ungeeignet. Wir empfehlen Langzeittesting vor dem produktiven Einsatz.
Hohe Webseitenkomplexität und Video-Inhalte  können einen hohen Ressourcenverbrauch durch die Android Webview verursachen, was zur Unresponsiveness und sogar zum Schließen der App durch Android führen kann. Schalten Sie die empfohlenen Optionen in Other Settings ein und reduzieren Sie die Komplexität der Webseite, wenn das Problem auftritt.
Die Web Speech API ist nicht unterstützt durch die Android Webview, nutzen Sie stattdessen Fully's JS Interface für TTS.
Der Download von blob: URLs erstellt mit URL.createObjectURL() und anderer blob: URLs wird von Android Webview nicht unterstützt.
Fullscreen mode warning (immersive mode confirmation) is sometimes shown by some Android versions and must be confirmed.
Schwarzer Bildschirm kann in Android 5.x beim Herausziehen der Systemleisten kurz flashen, wenn die Bildschirmsperre aktiv ist. Um das zu vermeiden, empfehlen wir die Bildschirmsperre auszuschalten (auf Keine setzen) und das Gerät mit dem Kiosk-Modus von Fully abzusichern.
Screen Off Timer may suspend many devices completely, so no Motion Detection or Remote Admin can be used. In Fully Kiosk Browser 1.32+ please look for the new option Prevent from Sleep while Screen Off.
Scheduled Wakup kann ungenau sein (bis zu mehreren Minuten zu spät kommen) oder ganz fehlschlagen in Android 5.x
Beim Boot in Kiosk Mode wird die App sichtbar zweimal gestartet, das scheint keine Probleme zu verursachen
Toast-Messages sind nicht sichtbar in Android 6+, wenn das Gerät gesperrt ist
Username/Password für Basic-Authentication lassen sich nicht gezielt löschen (scheint ein Webview-Bug zu sein)
Bei Aktualisierung der Webview wird Fully beendet (schalte Updates ab oder benutze die Option Restart Fully After Update als Lösung)
Einige Videos spielen bei einigen Android-Versionen im Fullscreen-Modus mit falschem Aspect ratio (Bug im Android Media Player?)
Looping funktioniert in Fully Video-Player manchmal nicht im Android 5 (Bug im Android Media Player?)
Auf  Amazon Fire/Kindle Tabs funktionieren einige Features nicht oder nicht richtig. Checken Sie diese FAQ für Details
Android Webview doesn't allow links to local files (file://) or embedding local files from HTTP/HTTPS documents. Use Localhost File Access option (ver. 1.33+)
In Android 8+ die Statusbar kann in Kiosk-Modus zum Teil herausgezogen werden. Wir empfehlen Device Provisionining für einen zuverlässigen Schutz.
Webview erlaubt keine Links zu lokalen Dateien (file://) aus HTTP-Dokumenten
Text-to-Speech funktioniert auf einigen Android 5.x Geräten nicht
JavaScript Interface funktioniert nicht in Popups auf Android 4.4
In some Android versions other apps running in Kiosk Mode can't obtain runtime permissions ("Screen Overlay Detected"). Please run the app and set needed permission without kiosk mode first or use device provisioning to auto-grant some permissions to other apps.
Android Accessibility Service and other apps (analyzing and pre-filling pages, like LastPass) relying on that service are not working properly with Android Webview.
In Android 8+ the onscreen keyboard might not show up in other apps sometimes after reboot if Unlock Screen option is enabled and Swipe Screen Lock is selected. Disable Unlock Screen option or disable Screen Lock on Android Settings as workaround. With Fully Kiosk Browser 1.34 the experimental option Unlock Swipe Screenlock seems to help to avoid this bug in most cases.
In Android 8+ the status bar can be pulled down in Kiosk Mode for a short time. Use device provisioning or KNOX features to lock the status bar reliably.
Also when the device is showing the lockscreen the status bar can't be disabled in Android 8+. Remove screen lock as workaround. Use device provisioning or KNOX features to lock the status bar reliably.
Few device vendors like Elo Touch decided to reset the default launcher (home app) once a while to their own app. Unfortunately there is no chance to maintain the kiosk mode on such devices reliably.
Some TV boxes with Android 8.1 show erroneous behavior which also disallows to use the settings in the app.
Kiosk-Modus sowie Features, die Device Admin erfordern, funktionieren nicht auf Chromebooks
Viele Features können auf Android TV nicht genutzt werden
The print button is crashing the app with Android Webview 77.
IMPRESSUM.
Fully Factory GmbH
CEO: Аlexеy Оzеrov
Vоn-Witzlеbеn-Str. 12
D-41540 Dоrmagen
HR Neuss, HRB 19346
USt-ID: DE314274882
Telefon : +49 21ЗЗ 27ЗЗЗЗ
E-Mail : info@fully-kiosk.com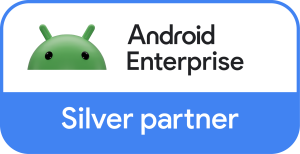 Euer Feedback ist willkommen! Enjoy Fully!