Fully Kiosk Browser is a secure and flexible Android Kiosk Browser and App Launcher. Restrict and adjust the functionality of your websites and lockdown other apps in Kiosk Mode. Fully Kiosk provides fullscreen mode, motion detection, remote admin and a lot of other features for your digital signages, interactive kiosk systems, information panels and all kinds of unattended AndroidTM devices. From just a fullscreen browser to full mobile device management (MDM) solution,  you decide what you get. Device rooting is not required.
Fully Single App Kiosk is our app for the fast lockdown of the device to one selected app. Please get this kiosk app from Google Play or get an APK file from the download box.
Fully Video Kiosk is our app for playing video, image and websites shows on Android devices with full kiosk protection. Also available on Google Play and as APK file.
Fully Exam Kiosk is our app for device lockdown to the exam website during the online examination. Fully Exam Kiosk browser supports all learning management systems (LMS) that support Safe Exam Browser (SEB) including Moodle.
With Fully Cloud EMM you can organize, monitor and remote configure your Fully Kiosk devices from everywhere. You can also make fast Device Provisioning and manage apps with Enterprises. 
WHERE TO USE THE KIOSK MODE
The intent of most people setting up kiosk mode is to prevent the user from running anything other than the browser based content in the full screen browser window or running the selected apps. Fully Kiosk app will help you to run the selected websites or apps in the kiosk mode. Users will also be restricted from making changes to any device settings. On many devices the admin can even restrict the use of hardware keys like the volume, power and home buttons on the Android device in the Kiosk mode. Fully Kiosk locks a device to intended use while preventing personal use by employees or customers. You can use the Kiosk mode on smartphones, tablets and other Android devices.
Some good examples of using devices in Android Kiosk mode:
Touchscreen corporate devices for ordering menu items at a restaurant
Entertainment, service and advertising panel in the taxi, bus, train or other public transportation
Hospital devices with information, monitoring and health services
Ticketing, baggage tag and other interactive kiosks at an airport or harbor
Digital signages, doorsigns and way signs in any indoor and outdoor situation
Museum guides or second screens to lend
Store directories and maps at large retail shopping centers
Self-service payment kiosks for purchasing products or renting items
Survey kiosk for street or fair surveys by employees and volunteers
Process check-ins, polls or leads-capturing at sport, music, business or science events
Dedicated school or university devices for self-learning and exams by students
Scan tickets or QR codes for access to restaurants, shops and event areas
Corporate devices in logistics and industry to scan pieces, control processes etc.
Restrict bring your own device (BYOD) to company tasks during working hours
Much much more…
For many use cases the remote device management and monitoring (MDM) provided by Fully Cloud is very efficient way to maintain the devices and contents.
FEATURES
The most features of Fully Kiosk Browser are configurable according to your needs.
Show websites

Full HTML, CSS and JavaScript support as provided by the available Android Webview
Load URLs on multiple tabs
Load websites from HTTP, HTTPS or FILE protocols
Fullscreen and autoplay for HTML5 videos
Basic HTTP authentication (username+password)
Client certificate authentication
WebRTC support (Android 5+)
Integrated barcode scanner
Support barcode scanner integration (check FAQ)
Web Automation (PLUS)

Lockdown or configure numerous web content features

Allow Third Party Cookies
Form Autocomplete (not in Android 8+)
Disable all JavaScript alert, prompt and confirm boxes
Scale page view or scale font size
Autoplay HTML5 video/audio
Clear Cache after each page loaded
URL Whitelist and URL Blacklist
Web filter based on host list (ver. 1.33+)
Load local files using http/https URL (ver. 1.33+)
Custom error URL (PLUS)
Upload files (PLUS, Android 5+)
Upload camera/video/audio capture (PLUS, Android 5+)
Access webcam by HTML5 (PLUS, Android 5+)
Access microphone by HTML5 (PLUS, Android 5+)
Access geolocation by HTML5 (PLUS)
Support popups and open links in new frame (PLUS)
Disable long clicks in the website
Disable website scrolling or dragging
Disable hardware acceleration (experimental)
Ignore SSL errors (optional, of cause)
Fake browser User Agent String

Handle PDF, Videos and other contents

Show PDF files in Fully (PLUS)
Play videos supported by Android and videos supported by Exoplayer incl. many RTSP streams (depends on Android version, RTSP format/codec) fullscreen in the built-in viewer (PLUS)
Open links by other apps for other contents
Handle URL scheme intent:
Load and sync contents from ZIP file URL to local storage (ver. 1.33+)

Universal Launcher

Seamlessly mix apps, web bookmarks and file shortcuts on Fully's universal launcher
Customize the launcher as simple and flexible as a web page
Launch other apps with full kiosk protection
Auto-start an app (single app kiosk mode)

Customizable Toolbars and Appearance

Show/hide status, navigation, action, progress and address bar
Show/hide browser tabs
Real fullscreen mode (immersive sticky with Android 4.4+)
Custom colors for all bars and tabs
Customize the button set on the action bar with home, back, forward, refresh, print, share, QR scan and custom action buttons
Custom Action Bar Icon and Background Image

Configurable browsing controls

Back button makes history back
Pull to refresh the current page
Play tap/click sound
Add website links to the home screen
Support zoom in the web pages
Wait for Network connection (instead of loading error pages)
Navigate back/forward by swiping over the screen (PLUS)
Animated page transitions make a real app-feeling for your web-app (PLUS)
Change tabs by swiping (PLUS)
Tap home button for Start URL (PLUS, requires Kiosk Mode)
Use Fully as standard web browser in Android
Open URLs from NFC tags (PLUS)

Auto reload website on different events

Auto reload on idle, on page load errors (with optional delay)
Auto reload when screen goes on, screensaver starts, network reconnects
Auto reload when Internet becomes available
Remove cookies, history, cache or webstorage on reload

Configure your device for the best user experience

Remove system bars and use full screen (read FAQ)
Keep screen on, set screen brightness and orientation
Force Wifi/Bluetooth enable/disable (ver. 1.33+)
Autostart on boot
Bypass the lockscreen
Sleep on power disconnect
Set wakelocks
Show battery warning on low battery (PLUS)
Schedule times to hibernate and wakeup the device on day of week base (PLUS)
Switch screen off on idle (PLUS)
Pre-configure Wifi Access by SSID and Keyphrase (PLUS)

Screensaver (PLUS)

Configure Screensaver  Playlist containing URLs, media files or whole folders and play it when device is idle
Video Screensaver Support
Set custom Screensaver wallpaper and screen brightness
Use Android Screen Saver (Daydream) instead Fully's Screensaver
Start Fully's Screensaver as Android Screen Saver (Daydream)

Kiosk Mode (PLUS)

Lockdown device with selected exit gesture and defined PIN
Disable access to other apps and Android settings for unattended tablets with Android Kiosk Mode
Define a separate PIN only for Wifi or other settings access
Lock Android system bars in Kiosk mode
Block home button, power button, volume buttons
Block notifications, incoming/outgoing calls, context menus
Disable camera
Lock safe mode
App whitelist and blacklist
Lockdown device to a single app (single app mode)

Motion Detection using front cam or microphone (PLUS)

Get more attention by switching screen on or stopping screensaver on motion
Adjustable motion detection sensitivity and sample rate
Recognize darkness
Detect faces (ver. 1.48+)
Acoustic motion detection works even in the dark

Device Movement Detection (PLUS)

Detect device movement by accelerometer, compass sensors or iBeacons
Detect movement when unplugged (ver. 1.33+)
Switch screen on or stop screensaver on movement
Play anti-theft alarm sound

Website Integration via JavaScript (PLUS)

Get device information and control device
Manage Fully functionality and settings
React on different events like Screen On/Off
Detect iBeacons
Scan QR code (integrated/external barcode scanner – FAQ)
Communicate to Bluetooth devices (printers etc.)
Get cam shot (requires Motion Detection)
Get screenshot
Play videos and show PDF
Show notifications (ver. 1.33+)
Start other Apps
Bring Fully in Foreground
Print website
Text to speech
Exit or Restart App

Remote Admin the Fully app (PLUS)

Access by any web browser in the local network or worldwide via VPN
Remote Admin from everywhere using Fully Cloud
View device and Fully Android Kiosk App info
Manage files for local content
View and manage Fully Kiosk settings
Show HTML source, web console, screenshot and camshot
Easy REST interface for automation

Daily Usage Statistics (PLUS)

Count pageview, touches, reloads, screenons, motion detections, device movements etc.
View stats and download CSV in Remote Admin Interface

Recover the app

Auto restart Fully after crash (PLUS)
Auto restart Fully after app or Android Webview update (PLUS)

Easy installation, licensing, volume licensing and deployment

Install from Google Play or from APK file
Export/import settings
Different device provisioning methods, read more
Easy deployment by settings auto-import, read more
Supports deployment by Knox Configure
MQTT integration (ver. 1.34+)
All PLUS features are unlimited FREE to try
Purchase an instant license for the PLUS features (even without Google account), read more
Easy volume licensing with one key for 10+ devices
Offline licensing if your device may not connect to Internet
Customized and white label solutions available, read more
Lightweight app (less than 10 MB), no ads, no tracking
Move Fully to SD card (if supported by your Android system)
Supports Android 5 to 14 (see known issues)
If you miss any features for your use case please don't hesitate to ask us.
Please do not expect miracles in the quality of web presentation, the browser performance, or battery usage. Fully Kiosk uses the web engine of Android Webview. It can only show the web pages as well as the available Android Webview can.  More Information in this FAQ.
INSTALLATION
Get Fully Kiosk Browser app 1.54 on Google Play
or Get the latest Beta version
Get Fully Single App Kiosk app 1.15 on Google Play
or Get the latest Beta version
Get Fully Video Kiosk app 1.14 on Google Play
or Get the latest Beta version
Get Fully Exam Kiosk app 1.6 on Google Play
or Get the latest Beta version
Fully Kiosk apps run best with Android OS ver. 5 to 13. Android OS derivatives like Chrome OS, Android TV, Fire OS and Android Go Edition may have restricted feature set or have serious issues. For Android 12+ support check this FAQ. For Android 4.4 support check this FAQ.
APK files are available in the download box. When installing from APK file apps from unknown sources must be enabled in the Android security settings. If you have Google Play installed we recommend disabling auto-updates for Fully Kiosk apps. When updating from APK installation to Google Play the old app needs to be uninstalled. You can use the settings export/import in Other Settings in order to preserve the configuration.
If you have many devices to install check our provisioning and deployment manuals.
PERMISSIONS
When installing Fully Kiosk the following permissions are implicitly granted:
INTERNET – Internet connection
RECEIVE_BOOT_COMPLETED – start at boot
DISABLE_KEYGUARD – unlock screen
INSTALL_SHORTCUT – add links to the home screen
SYSTEM_ALERT_WINDOW – required for kiosk mode
REORDER_TASKS – required for kiosk mode
WAKE_LOCK – required for kiosk mode
READ_EXTERNAL_STORAGE – show local files with file:// and import settings
WRITE_EXTERNAL_STORAGE – export settings to file
ACCESS_NETWORK_STATE – check network state
ACCESS_WIFI_STATE – check WiFi connection
CAMERA – required for visual motion detection
SET_ALARM – required for scheduled sleep and wakeup
ACCESS_COARSE_LOCATION – required for HTML geolocation access
ACCESS_FINE_LOCATION – required for HTML geolocation access
RECORD_AUDIO – required for HTML microphone access and acoustic motion detection
MODIFY_AUDIO_SETTINGS – required for HTML microphone access
CHANGE_WIFI_STATE – required for Wifi pre-config
GET_TASKS and PACKAGE_USAGE_STATS – required for Kiosk mode
WRITE_SETTINGS – required for setting screen brightness
NFC – read URLs from NFC tags
READ_PHONE_STATE – access IMEI and SIM Serial
VIBRATE – make vibration from Webview
GET_PACKAGE_SIZE – get app storage stats
BLUETOOTH and BLUETOOTH_ADMIN – detect iBeacons, JavaScript BT interface
EXPAND_STATUS_BAR – required for Kiosk Mode
READ_LOGS – read logcat to show in Remote Admin
When activating the Screen Off Timer, JavaScript Interface, Remote Admin or Scheduled Sleep time Device Administrator Permission is requested in order to lock the device and turn the screen off by Fully Kiosk app. The safe mode lock requires administrator permission in order to set the device PIN. The Device Administrator Permission must be disabled for Fully Kiosk before the app can be uninstalled.
In Android 5+ following runtime permissions are requested when the appropriate settings are activated:
Access to Usage Stats – for Kiosk mode app management (on some buggy Android 5.x devices this permission has to be granted manually in Android security settings)
Notification Access – for blocking notifications from other apps (ver. 1.40+)
In Android 6+ following runtime permissions are requested when the appropriate settings are activated or on demand:
Read/write USB media – on access to a file-URL, on export/import settings, on activating Remote Admin and Kiosk Mode
Draw over other apps – on the first start in Kiosk mode, with activated Motion detection and for detecting touches in other apps
Disable battery optimization – used if prevent sleep feature or motion detection with screen off timer is enabled (ver. 1.32+)
Access to Camera – on Motion Detection, JavaScript Interface, QR scan button or HTML Camera access activation
Access to Geolocation – on HTML geolocation access, iBeacon detection or Remote Admin activation
Record Audio – on HTML microphone access activation or acoustic motion detection
Write Settings – when using screen brightness or screensaver brightness settings
Make and Manage Phone Calls – when activating Remote Admin or JavaScript Interface for reading IMEI and SIM Serial
In Android 7+ following runtime permissions is requested when the appropriate settings are activated:
Change Do Not Disturb Settings – for Playing Alarm Sounds.
In Android 8+ following runtime permissions is requested when the appropriate settings are activated:
Install Apps from Unknown Sources – for installing apps via Remote Admin.
Some vendors changed their Android in the way that some runtime permissions can't be granted. You see a missing permissions list, press OK, but noting happens. Please continue pressing OK on subsequent requests. After 3-4 times an IGNORE button will appear (ver. 1.35+). You can let Fully Kiosk to forget the missing permissions. Some features relying on these permissions will however fail.
When enabling the Remote Admin or JavaScript Interface Fully Kiosk tries to obtain all potentially needed runtime permissions in order to avoid confirmation dialogs when changing settings later remotely or by using the JavaScript. There is also a solution for ignoring some permissions by configuration available, ask us for details.
The number of runtime permissions to confirm manually can be reduced to 4 or 5 when using the device provisioning. Those permissions unfortunately can't be granted automatically in the Android OS.
CONFIGURATION
In the Fully Kiosk app swipe from the left edge to the right to reach the menu and settings.  If you have Gesture Navigation enabled (in Android 10+) you have to hold short at the left edge before swiping out the menu.
All settings can be also set from the Remote Admin or Fully Cloud EMM (except some like Kiosk Mode on/off) or via JavaScript and REST interfaces of Fully Kiosk. You can export/import the settings to/from a JSON file in the app (look in Other Settings) or in Remote Admin. You can push configuration or import JSON settings file to many device at once from Fully Cloud. You can also auto-import settings from file on the app start, look at Deployment chapter for details.
When updating installation from APK to Google Play or the other way the old app may need to be un-installed first. Please use settings export/import in order to keep the configuration.
Starting Fully Kiosk Browser 1.43 we encrypt PINs and passwords when exporting settings into a JSON file. Importing this JSON file in an older version of the app won't work. If you really need to apply this settings file to an older app version please import the JSON file as a configuration in Fully Cloud first and then apply the configuration from Fully Cloud to the devices.
ADD TO HOMESCREEN
This menu feature creates a link to the currently open web page on the Android Home screen. So you can set a favorite/bookmark to any web page including the universal launcher. The title of web page is taken from the page title. Starting FKB 1.51 you can edit the title. Fully Kiosk tries to find the best available favicon to use as link icon for the current URL. You can put several links to various websites on the Home screen. Clicking such link opens Fully Kiosk with the web URL stored in the link.
UNIVERSAL LAUNCHER
Using Universal Launcher in Fully Kiosk you can select apps, websites and file links to add to the launcher page. Enable Show Launcher on Start option in order to show the launcher page whenever the Start URL is required. Otherwise you can show the launcher by calling the fully://launcher URL. 
You can seamlessly mix all types of shortcuts on the Universal Launcher. The apps started by the launcher will be whitelisted in Kiosk Mode automatically. For websites please use the URL Whitelist/Blacklist options if you need some filtering.
You can customize the icon and name for each shortcut as well as the zoom factor, the text/background color, or set the background image. If you need  advanced layout customizing please use the Inject HTML Code option.
KIOSK MODE (PLUS)
When the Kiosk Mode is enabled the Fully Kiosk app will set up an Android Kiosk Mode with kiosk gesture and PIN protection. Usually you also want to disable the home button, the access to Android settings and other apps. For this purpose Fully Kiosk will ask you to set it as the default Home App (Launcher). Then by pressing the Home button the user remains locked in Fully Kiosk and won't get to the default Android launcher.
You can easily turn the Kiosk Mode on or off in the Fully Kiosk settings. Then leave the settings and follow instructions in order to activate or deactivate the Kiosk Mode. Before the first start in Kiosk Mode some additional permissions are requested and should be granted.
Note that user input is required on the device to enable/disable the Kiosk Mode. For this reason changing the Kiosk Mode from Remote Admin or by remote import of a settings file is intentionally disabled. You  can however enable the Kiosk Mode by auto-importing the settings file as described in our deployment guide. Enabling the Kiosk Mode without any user interaction is only possible by device provisioning. On provisioned devices you can even switch the Kiosk Mode on/off by Remote Admin (ver. 1.53+).
The system bars, the camera, the power button and the volume buttons can also be blocked in Kiosk Mode. However a very long press on the power button will still cause the most devices to switch off. In Android 8+ the status bar pull-down can't be locked but Fully Kiosk will try to close the status bar immediately and it shouldn't be usable. We recommend Device Provisioning for Android 8+ devices for better protection.
Android 12+ has some limitations that open gaps in the Kiosk Mode protection without device provisioning or other means. Read this FAQ for solutions.
Some devices or Android versions may fail with establishing the kiosk mode. We recommend all users who need to use the Android Kiosk Mode to test it thoroughly including rebooting device in Kiosk mode, entering PIN and switching Kiosk Mode completely off before deploying to production. If something goes wrong check this FAQ how to exit from Kiosk Mode.
If you need the users to access some parts of system settings you can define a special Wifi/Settings PIN and the users will get to Wifi or other settings when you enter this PIN. The restrictions for other apps apply while the Wifi or other Android settings are in foreground. On some devices after opening Wifi Settings users can change to other Android settings and escape from Kiosk Mode. As workaround you can try using the experimental Select Wifi Network option instead of opening Android Wifi Settings. Starting ver. 1.38  you can also block the main settings activity by providing a component name like com.android.settings/.Settings in the App Blacklist option.
Fully Kiosk can also lockdown other apps in Kiosk Mode. Read this FAQ for details and restrictions. You can even lockdown the device to a single app using the Single App Mode or by using our Fully Single App Kiosk app. Note that exiting from this mode REQUIRES 7 FAST TAPS!
If you make device provisioning (recommended!) you can also use the Lock Task Mode in Fully Kiosk for even better kiosk mode experience where home and recent app buttons are completely disabled.
MOTION DETECTION (PLUS)
The visual motion detection uses the front camera of the device. This feature is experimental. Some devices are known for their cameras do not start or stop after some time or become too hot when running. Motion detection will cause a high battery consumtion as the cam must be running permanently. Visual motion detection is not possible with Android Go devices running Android 10+.
The detection works pretty good with the Detector Sensitivity setting at 90-95 if there is enough light. With the Show Preview Cam option you will get a small cam preview in the lower right corner, so you can test the cam coverage.
When switching the visual motion detection for the first time additional runtime permissions will be required in Android 6+. Keep calm and enable everything.
The acoustic motion detection uses the microphone of the device and can work even in complete darkness very efficiently. Try around and set the appropriate sensitivity.
When motion is detected the screen can switched on. You can specify on Device Management section with Screen Off Timer setting in seconds how fast the screen has to be off again. Device Admin permission must be enabled for Fully in order to turn screen off. (This has nothing to do with Android root privileges. Root access is not required for Fully unless you want to use the Root Features.) Before the Fully app can be uninstalled, device admin permission must be disabled.
When motion is detected the screensaver can be stopped. Check the Screensaver Settings in Fully Kiosk to enable the screensaver.
REMOTE ADMIN (PLUS)
You can manage your Fully Kiosk app remotely on devices in your local network or worldwide using VPN. If you have a PLUS license for your device this service is FREE of any charges.
Enable Remote Admin and specify a password in Fully Settings and connect in any web browser to http://ip-address-of-device:2323 You can make this connection HTTPS if you put a SSL certificate onto device (ver. 1.27+).
Note: With Fully Cloud EMM you can connect to Remote Admin from everywhere on the Internet. But this is not included in your Fully PLUS License.
These features are available on the Remote Admin web interface:
Show current device and Fully Kiosk state information
View/edit all 300+ Fully Kiosk settings
List, upload, download, delete available settings files
Export/import settings to/from a settings file – Enable Kiosk Mode, Enable Remote Admin, Remote Admin from Fully Cloud and Remote Admin Password will not be changed when importing a settings file.
Export/import settings in JSON file – editable text format
Load Start URL or another URL
Show screenshot from device (does not include video content or other apps)
Show camshot from device (requires Motion Detection)
Detect current app in foreground, bring Fully to Foreground
Close Settings, Screensaver and other special views
Turn screen on/off
Show device geolocation
Show and CSV download of usage stats
Lock device to maintenance mode
Show a message in an overlay (ver. 1.34+)
Show Web Console (ver. 1.54+)
Show Fully Kiosk Log and Android Logcat for Fully Kiosk (ver. 1.41+)
Show and uninstall apps (ver. 1.43+). Installing and uninstalling APK files is not available if you installed Fully Kiosk from Google Play.
Load and uncompress contents from ZIP file to device storage – this can be used for the local content management – check this FAQ
Load and install an APK file – user input is requires on the device in many cases – check this FAQ. Installing and uninstalling APK files is not available if you installed Fully Kiosk from Google Play.
FULLY CLOUD EMM
With Fully Cloud EMM you can organize, monitor and remote configure your Fully Kiosk devices from everywhere. You can also make fast Device Provisioning and manage apps with Enterprises. So you can setup and maintain your Fully Managed Devices in a smart and easy way.
Fully Kiosk does not change anything in your network, no port forwarding or VPN is needed, even if your devices are in a local network behind NAT. You have to enable Remote Admin from Fully Cloud option and set the Remote Admin Password in the Fully Kiosk settings.  Check the Fully Cloud HowTos for more info.
Launch Fully Cloud
Fully Cloud EMM Features
| | |
| --- | --- |
| Features | Feature set |
| Secure login with two factor authentication | BASIC |
| Add devices to your account by Device ID or by Volume License Key | BASIC |
| View current device information | BASIC |
| View device locations on Google Map | BASIC |
| Create groups and arrange devices in groups | BASIC |
| Rename device to nice aliases | BASIC |
| Create configurations and make fast device provisioning (different methods supported) | BASIC |
| Create sub-accounts, grant full admin access or restricted access (device groups  based) to sub-accounts | BASIC |
| Create Google Play Managed Enterprises and silently manage apps, managed configurations and app permissions on devices (required Google Account and Google Play connection) | EARLY ADOPTER |
| Use all features from device' Remote Admin from everywhere | ADVANCED |
| Remote push a new configuration to device | ADVANCED |
| Device monitoring: get an Email or Pushbullet alert (or request your URL) when the device gets disconnected from power supply or from the Internet, or if your device' battery is low, or device is moving (anti-theft alert) | ADVANCED |
| Send action commands to device for maintenance lock, screen on/off, restart, settings import, device lock/wipe/reboot, install APK file, load and unzip a ZIP file etc. | ADVANCED |
| Mass device admin: Make actions on all selected devices at once, queue actions for offline devices until they go online | ADVANCED |
| Use Fully Cloud API to get device info and remote control Fully Kiosk device from your software (ask us for details) | ADVANCED |
Fully Cloud EMM Conditions
BASIC
EARLY ADOPTER
ADVANCED
1 Trial Month FREE
1 Trial Month FREE
1 Trial Month FREE
After Trial Month:
Fully PLUS License required
Fully PLUS License required
Fully PLUS License required
No other fees
No other fees
for devices added
until January 2021
otherwise Fully Cloud Subscription required
Fully Cloud
Subscription required
The trial month starts for each device by adding this device to Fully Cloud. After the trial period a Fully Cloud Subscription is required for using Advanced Features. The subscription is max. 1.20 €/month per device, annual payment 15% discount, more discount for each additional device on the same subscription. Make a free account and use the fee calculator in Fully Cloud on the Subscriptions menu. For example, if you make a subscription with 100 devices and pay annually it's only 0.82 €/month per device.
The subscription fee is paid by PayPal subscription with 3 or 12 months period. You can
cancel your cloud subscription
anytime in your PayPal account. The subscription will remain active all the time paid and no fees will be refunded. The number of the devices on the subscription and the amount can't be changed once the subscription has started. You can however add another subscription anytime. Consider adding some spare devices as every additional device on the subscription makes the price per device cheaper. There is however no refund for unused spare devices or unused trial time. Please test everything with your devices prior to starting a subscription. Fully Cloud Subscription is only available for commercial users (no consumer contracts).
In order to maintain security of our cloud systems we stopped supporting Android 4.4 devices by the End of 2021. Starting 2022 Android 4.4 devices are not able to communicate with Fully Cloud.
FULLY APP REST INTERFACE (PLUS)
If you have Remote Admin enabled you can use its features as a simple REST API interface in order to control the device from your local network. The base URL address is always http://ip-address:2323. You can make this connection HTTPS as described in the Remote Admin section.
You have to specify the Remote Admin Password on the URL. Don't forget to URLencode all query string parameters. You can add type=json to the query string in order to get a short JSON response.
JAVASCRIPT INTERFACE (PLUS)
The JavaScript interface allows the website integration with device and Fully features. You need a web developer or some JavaScript/HTML skills to use this API.
Don't forget to enable Advanced Web Settings >> Enable JavaScript Interface option when using the JavaScript interface. Enable this option only if you trust all websites loaded (use URL Whitelist!). This option is potentially insecure as any website can read ALL your local files, change the device settings etc.
Following JavaScript functions are implemented in Fully Kiosk Browser (including beta versions).
Samples how to use the JavaScript interface:
If you can't change the website you can use the Inject JavaScript feature in order to put your scripts in other websites.
MQTT INTEGRATION
Fully Kiosk supports publishing device info and major device events to the MQTT broker. You can setup the broker URL (like tcp://farmer.cloudmqtt.com:18075 or ssl://farmer.cloudmqtt.com:28075) and credentials in Other Settings >> MQTT Integration. You can also specify the MQTT Client ID if you don't like the random one.
The complete device info will be published every 60 seconds as fully/deviceInfo/[deviceId] topic (retaining, QOS=1).
Events will be published as fully/event/[eventId]/[deviceId] topic (non-retaining, QOS=1). Following events are implemented for now: screenOn, screenOff, pluggedAC, pluggedUSB, pluggedWireless, unplugged, networkReconnect, networkDisconnect, internetReconnect, internetDisconnect, powerOn, powerOff, showKeyboard, hideKeyboard, onMotion, onDarkness, onMovement, volumeUp, volumeDown, onQrScanCancelled, onBatteryLevelChanged, onScreensaverStart, onScreensaverStop, onDaydreamStart, onDaydreamStop, onItemPlay, onPlaylistPlay, facesDetected.
With Fully Kiosk Browser 1.41+ you can customize the MQTT topic names. Starting Fully Kiosk Browser 1.50 MQTT support will be only available with Android 7+ devices. The last version with support for Android 6 and older is FKB 1.49.1 (download APK).
FULLY EXAM KIOSK.
With Fully Exam Kiosk you can lockdown the device to the exam website. Other websites, apps or device features can't be used during the examination. You can use your school's devices or let students bring their own Android devices (BYOD).
INFORMATION FOR STUDENTS.
Fully Exam Kiosk app supports Android 5.0 to 13. The app also won't run in Fire OS, Chrome OS, Android TV, on rooted devices and with some Android GO devices as it's impossible to provide a secure kiosk mode on those devices.
You have to get an FEK file or link from your teacher and open it in the app. On the first start please grant requested runtime permissions in order to lock the exam in the safe kiosk mode.
The kiosk mode will be stopped by:
Opening a configured Exam Quit URL – you should find a button at the end of the exam
Quit Button with PIN – for emergency kiosk unlock by the teacher
Device Reboot – this is an emergency exit as well.
INFORMATION FOR TEACHERS.
Fully Exam Kiosk browser supports safe exams with all learning management systems (LMS) that support Safe Exam Browser (SEB) including Moodle. These LMS require using a safe browser and don't allow opening the exam website in other web browsers even if the students know the URL. Although we are not affiliated with SEB and Fully Exam Kiosk doesn't support many features of Safe Exam Browser, if you know how to use Safe Exam Browser you likely will be able to use our exam browser for exams with your Android devices. You can use Fully Exam Kiosk as replacement of Safe Exam Browser for Android.
You can also use Fully Exam Kiosk with any other exam website if you can keep your exam URL secret. Otherwise your students will just open that URL in another browser without any restrictions.
A teacher can configure an exam here and give a permalink (URL) or .fek file to the students. Students just open the .fek configuration link/file in the Fully Exam Kiosk app and make the exam in preconfigured secure kiosk mode. When asked the show on top and usage data access permissions must be granted in order to provide a safe kiosk mode.
Open Exam Configurator
Note that many browser features like tabs, popups, file uploads, cam and microphone access, opening other files and starting apps are intentionally disabled in the exam browser window. Tell us if you want to use some of those features.
As our contribution towards fighting against the COVID-19 pandemic using Fully Exam Kiosk is completely free of any charges at least until end of 2023.
Are you missing any features? Your feedback is welcome!
FULLY VIDEO KIOSK.
Fully Video Kiosk is our separate app for playing videos and image slideshows on Android devices with full kiosk mode protection. With Fully Video Kiosk you can manage a playlist containing URLs to media files or websites as well as files and folders from the local  internal/external storage.
Fully Video Kiosk is available on Google Play and as APK file
Fully Video Kiosk can play:
All video streams/codecs supported by Android (these can slightly vary on different Android versions).
Starting FVK 1.14 there is also Media3 Exoplayer engine available with support for many DASH, HLS and RTSP streams (EXPERIMENTAL).
YouTube videos and playlists (requires latest WebView installed)
JPG/PNG/GIF images
Other Websites
Fully Video Kiosk contains all features included in Fully Kiosk Browser except NFC Tag reading, Single App Kiosk Mode and Universal Launcher.
Additional configuration settings in Fully Video Kiosk:
There are additional JavaScript interface functions to control the player which can be used in the wallpaper or playlist sites:
void fully.playerStart()
void fully.playerStop()
void fully.playerPause()
void fully.playerResume()
void fully.playerNext()

// Respond to events (ver. 1.7+)
void fully.bind('onItemPlay','todo("$url");');
void fully.bind('onPlaylistPlay','todo();');
There are also corresponding REST interface features cmd=playerStart, cmd=playerStop, cmd=playerPause, cmd=playerResume and cmd=playerNext included. Starting ver. 1.7 in the Usage Stats there are counters for playlistPlays and itemPlays.
A Fully PLUS License is also valid for Fully Video Kiosk. You can obtain a Fully PLUS license for the device and use it with any Fully Kiosk app at your choice.
The default settings file is called fully-video-settings.json. You can use fully-video-auto-settings.json or fully-video-once-settings.json for auto import when deploying. You can add the Fully Video Kiosk device to Fully Cloud, organize and control it there too.
Known Restrictions:
In Kiosk Mode the home button and the recent app button shortly pauses the playback.
Remote Admin screenshot does not show video content.
Your feedback is welcome!
FULLY SINGLE APP KIOSK
Fully Single App Kiosk is our separate app for locking down the device to one selected app. Everything else will be blocked. Fully Single App Kiosk is very easy to configure. Just select an app, set a Kiosk PIN, ready!
Remember to TAP VERY FAST 7 TIMES in order to see the PIN dialog. If you type very fast in another app this could also be detected as 7 fast taps. Unfortunately we can't detect a more sophisticated gesture while another app is in foreground. Please use the Single App Exit by Remote Admin only option in this case.
Fully Single App Kiosk is available on Google Play and as APK file. For device provisioning with enterprises support and for deployment please use the single app mode in our Fully Kiosk Browser app.
A Fully PLUS License is also valid for Fully Single App Kiosk. You can obtain a Fully PLUS license for the device and use it with any Fully Kiosk app at your choice. You can add the Fully Single App Kiosk device to Fully Cloud, organize and control it there too. 
Known Restrictions:
On Android 8+ devices the Status Bar can't be locked while device lock screen is displayed. Please disable screen lock in Android settings as workaround. You can use device provisioning or KNOX features for reliable status bar lock.
Remote Admin screenshot does not show other apps.
Your feedback is welcome!
GETTING A PLUS LICENSE
The Fully PLUS License works with all Fully Kiosk apps (except Fully Exam Kiosk) and allows to use all Fully PLUS features (without watermark and spoilers) as well as the Basic Fully Cloud Features. For a one-time payment you'll get a lifetime non-exclusive transferable usage license including all future updates for the Fully Kiosk apps and all future PLUS features. 
All PLUS features are FREE to try. Please test all needed Fully Kiosk features with your content and your devices before ordering a license. If something isn't working please contact us before ordering anything. Buying a license won't fix any bug.
Fully PLUS Single License
A Fully PLUS Single License is only 7.90 EUR per device plus VAT – one-time payment payable with PayPal for a lifetime license. (The price on Google Play can be slightly different.) There are no other fees/taxes on our invoice. The single Fully PLUS License can be comfy obtained directly in the Fully Kiosk app menu. Or, if you prefer using another device/browser,  you can use this button but double check the device ID when typing.
Get a PLUS License for Fully Kiosk
The single license is bound to your device ID and activated immediately when the payment is completed. There is no license key. Internet connection is required on your Android device. If you need you can move your single licence to another device later here:
Move a PLUS License to a new device
Fully PLUS Volume License
If you order a license for 10 or more devices you can obtain a Fully PLUS Volume License with special conditions. This offer is for commercial users only (no consumer contracts). You can pay by credit card (using Stripe.com), by PayPal or even by bank transfer. You will get one Volume License Key (like ABCDEF0815) which can be used for activating the license on all your devices. The key will be sent automatically to your email address once the payment is completed. You have to enter this key in Fully's Other Settings in order to activate the license on this device (Internet connection required). Check our manual for the fast deployment process. Get the volume license quote and order here:
Get Fully PLUS Volume License
You can check your Fully PLUS Volume License status and list registered devices here. You can un-register the device from the Volume License by removing the volume key from Other Settings. Please don't forget to un-register prior to uninstalling the app, resetting, repairing or disposing the devices. Note that enabling/disabling the Wifi can change the device ID under some conditions, avoid changing the Wifi status after license activation.
Starting FKB 1.51 the volume license key is saved encrypted in the app settings after license activation. If you need to import the JSON settings file into an older installation you have to replace the volumeLicenseKey by its not encrypted value.
Licensing for Offline Devices
Your devices must be able to connect to https://licensing.fully-kiosk.com for the single or volume license activation. Once activated the device may keep offline for indefinite time without loosing the license.
If your devices may not connect to Internet for some reasons at all you can use the Offline Licensing. Fully PLUS Volume License is required and it's some more manual work.
Install the Fully Kiosk Browser app from the Deployment Edition APK
On the first app start (after granting media access permission) the Device ID will be written automatically to the file fully-deviceID*.txt in the main internal storage folder (internally referred as /sdcard). If the file is not written automatically go on each device to Fully's Other Settings and tap on Device ID.
Collect the Device IDs from all your devices.
Use this form and get a license file fully-license-bunch.txt. You can include many devices in one license file. Note that the license can't be moved to another device ID once the offline license has been issued. If the device goes broken or the device ID changes after device factory reset or if you loose that text file you will loose the license.
Put fully-license-bunch.txt back to each device – to the same folder where device ID files was generated.
On the next app start Fully Kiosk will read the license file and activate the PLUS license.
If you have access to the Remote Admin of cause you can  collect the Device IDs from Remote Admin interface and load the license file to the device by Remote Admin.
Announcement for Android 4.4
We stopped supporting Android 4.4 by the End of 2021. The Fully PLUS Licensing and Fully Cloud connectivity stopped for Android 4.4 devices by 31 December 2021. Please migrate to newer devices.
DEVICE PROVISIONING
Device provisioning is the fastest way to setup devices with Fully Kiosk and to provide an even better kiosk protection. Fully Kiosk supports all available methods of Android device provisioning.  Device provisioning is free with your Fully PLUS License. Once configured you can setup new devices with almost no manual effort.
Note that the most provisioning methods require factory new or factory resetted devices. If Android setup was already started/done on the device it must be factory resetted. For Android 7+ devices we recommend using QR Code provisioning method. If you can't make device reset you can still use the ADB (manual) method.
You can configure the device provisioning and get instructions here:
Try Device Provisioning
This configurator offers only few provisioning options. You can apply all app settings, use enterprises, add device to the cloud and more if you use provisioning profiles in your free Fully Cloud EMM account.
Provisioning Methods Overview
Provisioning Methods
NFC
DPC Identifier
ADB (manual)
Restrictions for Target Devices
Android 6+, NFC capable devices only
Android 6+
Android 5+
New or Factory Resetted Device Required
yes
yes
no
Connect to Wifi automatically
yes
no
no
Manual Enter Provisioning Code
no
yes
yes
Internet Connection Required
no
yes
no
Install Fully App from
Custom URL APK
yes
no
yes
Provisioning Methods
Zero Touch
QR Code
 
Restrictions for Target Devices
Android 8+
Android 7+
 
New or Factory Resetted Device Required
yes
yes
 
Connect to Wifi automatically
no
Android 7-8: no
Android 9+: yes
 
Manual Enter Provisioning Code
no
no
 
Internet Connection Required
yes
Android 7-8: yes
Android 9+: no
 
Install Fully App from
Custom URL APK
no
yes
 
With all provisioning methods you can optionally:
Add Device to Fully Cloud and Device Group automatically (Internet required)
Add Device to Google Play Managed Enterprise (Internet and Android 6+ required)
Import Configuration from Fully Cloud (Internet required) – Please create a Configuration in Fully Cloud first: You can import a Fully settings file (JSON) if you've already configured devices with Fully Kiosk or create a Configuration from the scratch.
Import Configuration from JSON file URL – You can put the settings file on the URL in your network if you don't like to share it with Fully Cloud or if your devices don't have any Internet access.
The provisioned device has a number of additional Device Owner Settings for a better kiosk mode protection available (like disable USB, ADB, status bar, screen capture, safe mode etc.).
With provisioned Android 6+ devices you can silently install/upgrade apps from APK file using the APK Files to install option in Device Owner Settings or the Install APK File button in Remote Admin. Installing APK files isn't available if you install Fully Kiosk from Google Play.
The most but not all device types support device provisioning. Fire OS devices don't support, for example. Ask your device vendor if you are not sure. Device provisioning for Android 12+ devices is supported starting Fully Kiosk Browser 1.44.3, Fully Single App Kiosk 1.8.1 and Fully Video Kiosk 1.8.1.
Please keep at least one device of each type as reference and for testing and attend to this FAQ about recommended settings for making your kiosk mode secure.
Ask us if you need any support with device provisioning for Fully Kiosk. If you can't use device provisioning you can deploy Fully app as described here.
ENTERPRISES
With Android Enterprise you can silently manage apps on your Android 6+ devices. This however requires your devices to be connected to the Internet, to have access and to use the Google services. You also have to accept the Google Managed Play agreement and data processing and security terms.
Create a new Enterprise in the Enterprise menu on Fully Cloud. A Google account is required for this step. You can approve apps for your enterprise, configure apps to be auto-installed, set default permissions and managed configurations (if your app supports) in Fully Cloud EMM (look for Manage Apps button on the Enterprise entry). You can also manage apps and set the auto-update policy for each device individually, look for Manage Apps button on the device entry.
We recommend that all organizations add multiple owners to their Managed Google Play Account enterprises to ensure that they retain control of the enterprise at all times.
The only way to add device to the Enterprise is by making device provisioning. You can select the Enterprise when creating a provisioning profile in Fully Cloud. Note that only our Fully Kiosk Browser app supports Enterprises.
Our company is Android Enterprise Silver partner. We earned this badge by meeting business, product and performance requirements. Silver partners are validated by Android Enterprise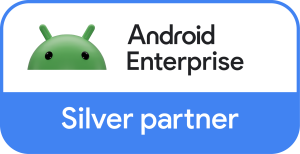 DEPLOYMENT
If you can't use the device provisioning for some reason you can easily deploy Fully to many devices as follows:
Install the Fully Kiosk app on one device (from Google Play or APK file)
Configure and test the Fully Kiosk app. If you have different devices or different Android versions please test anything on each device type/version. Check this FAQ for recommended settings for unattended devices.
If you have a Fully PLUS Volume License Key enter it in Other Settings
If you want to automatically add devices to Fully Cloud EMM you can add your account credentials to Remote Admin >> Add Device to Cloud and activate the Save Credentials option
Export settings to fully-settings.json (use Other Settings >> Export Settings)
Take the fully-settings.json file, rename it to fully-once-settings.json (for Fully Single App Kiosk fully-single-app-once-settings.json, for Fully Video Kiosk fully-video-once-settings.json) and place it into the main folder of the internal storage on all other devices you want to install
Now install Fully on each other device from APK file. The fastest way is connecting the device via USB, copy APK file and settings JSON file to device internal storage and install from APK file.
Start Fully Kiosk app once on each device
Fully Kiosk will automatically import settings from fully-once-settings.json, remove this file and ask you for needed runtime permissions
If you had a Volume License Key included in the settings file Fully Kiosk will take the key and register a license for each device automatically (Internet connection is required)
If you had saved you Fully Cloud credentials in the settings Fully will add each new device to Fully Cloud automatically (Internet connection is required)
Please make sure to take the special APK file Deployment Edition. This edition brings a Read Storage Permission dialog on the first app start. This is needed to auto-import the settings.
Please keep at least one device of each type as reference and for testing and attend to this FAQ about recommended settings for making your kiosk mode secure.
FAQs
CUSTOMIZED AND WHITE LABEL SOLUTIONS
We are glad to offer you customized or white label version of any of our Fully Kiosk apps for your individual or business needs. You will get a custom app as APK file for your installation.
Custom Kiosk App based on Fully Kiosk Browser, Fully Single App Kiosk or Fully Video Kiosk incl. custom app name, icons, package name, graphics, colors, default Start URL – only 299 €
Set custom defaults or remove settings for the custom app – 99 €
Custom Fully Cloud incl. custom name, URL, hosting, SSL certificate – starting by 399 €
Additional JavaScript and REST interfaces
Integration with other apps or devices
iBeacon and Eddystone integration
Custom Kiosk Exit Gesture
Custom NFC Tag Actions
Custom Licensing Models
Localized Custom App
Add any other features or customizations to your Custom App or Cloud
Please contact us with your requirements for details and prices.
PRIVACY POLICY & TERMS
All Fully Kiosk apps do not track users. No information about Fully Kiosk apps usage including their local Remote Admin web interface is transmitted to or stored on our servers or third party servers.
If you are using the PLUS features the app checks periodically the PLUS license validity if the Internet connection is available. The anonymous device ID will be sent via HTTPS to our licensing servers for this purpose.
If you order a PLUS License the device ID, the payment transaction details, your name, address and email will be stored in order to enable authentication in case of license relocation.
If you are using our Fully Cloud service your device will frequently send all information available on the Fully Remote Admin interface (including the device location if enabled) to Fully Cloud server via HTTPS. The latest information will be saved for the quick view in the Fully Cloud account. No history data (except Fully Log) will be saved on our cloud servers. Fully Cloud is hosted in Germany.
In case of application crash or ANR the anonymous information about your device type, Android version, Fully version, its major settings, logcat and exception stack will be sent to our servers via HTTPS in order to support investigation and fixing that bug.
If you save your configuration with Fully Exam Configurator the exam name, URL and encrypted configuration will be saved on our servers for 12 months in order to provide the permalinks.
When paying by credit card the processing is done by PayPal or Stripe.com. We can't access and we don't save your credit card data at any time except the country of your credit card.
When using Enterprises you also accept the Google Managed Play agreement and data processing and security terms.
Developer information and privacy point contact:
Fully Factory GmbH
Von-Witzleben-Str. 12
41540 Dormagen
Germany
In case of any privacy questions or requests please contact us.
Read the full Privacy Policy
UNLESS REQUIRED BY APPLICABLE LAW OR AGREED TO IN WRITING THE SOFTWARE IS PROVIDED "AS IS", WITHOUT WARRANTY OF ANY KIND, EXPRESS OR IMPLIED, INCLUDING BUT NOT LIMITED TO THE WARRANTIES OF MERCHANTABILITY, FITNESS FOR A PARTICULAR PURPOSE AND NONINFRINGEMENT. IN NO EVENT SHALL THE AUTHORS OR COPYRIGHT HOLDERS BE LIABLE FOR ANY CLAIM, DAMAGES OR OTHER LIABILITY, WHETHER IN AN ACTION OF CONTRACT, TORT OR OTHERWISE, ARISING FROM, OUT OF OR IN CONNECTION WITH THE SOFTWARE OR THE USE OR OTHER DEALINGS IN THE SOFTWARE.
German substantive law shall apply to the agreement. Consumer protection law of the consumer's residence country shall be excluded.
Using Fully PLUS features requires a Fully PLUS License. Look at PLUS Licensing for conditions. Using Advanced Features in Fully Cloud EMM requires a Fully Cloud Subscription after trial period. Look in Fully Cloud for conditions. You can test anything for free.
For all product orders you will get a digital invoice.
Please ask us if you can't use PayPal. For orders with 20+ devices we can offer a bank transfer or credit card payment. We require all international bank transfers to us to be made with the OUR instruction (all fees are paid by you).
OPEN SOURCE CODE USED
Fully Kiosk uses codes of Apache Commons, libsuperuser, colorpicker, altbeacon, android-filepicker, DragListView, SlidingMenu, Zxing, Rootbeer, Acra, HiveMQ MQTT Client, OK Http, NV Websocket Client, Leakcanary, Google Flexbox and PDF.js published under Apache License 2.0.
Fully Kiosk uses code of Jsoup, FreeReflection and ANRWatchdog published under MIT License.
Fully Kiosk uses code of Glide published under this license.
Fully Kiosk uses code of nanohttpd published under this license.
Older Fully Kiosk version use code of Eclipse Paho published under EPL.
VERSION HISTORY
Bugfix releases are not listed here.
KNOWN ISSUES AND RESTRICTIONS
Android Webview Related Issues
Fully Kiosk is using the web engine of Android Webview. Many different issues will happen if the Android Webview available on your device is outdated. HTML/JS/CSS compatibility issues may occur as with any other web browser even with the current Webview. Read this FAQ.
Excessive website complexity and video content can lead to the high resource usage by the Android Webview, unresponsiveness and killing the app by Android. Check this FAQ, enable the recommended restart option in Other Settings, try to reduce website complexity or increase device resources.
The Web Speech API (Speech Synthesis API, Speech Recognition API), Web NFC, WebUSB and Clipboard API are not supported or not fully supported by the Android Webview. Please use Fully's JavaScript API instead for TTS, NFC and clipboard access.
Download/handling files returning by HTTP POST requests isn't supported in the Android Webview.
Calling JS methods across windows like window.opener.foo() is not supported by Android Webview.
Download/rendering of blob: URLs created by URL.createObjectURL() or other blob: URLs isn't supported by the Android Webview. There is a workaround for downloading blob URLs working with the current Webview for the most websites.
Download of files with NTML or Kerberos authentication is not supported.
Saved HTTP Authentication credentials can't be cleared (seems to be an Android Webview bug)
The capture attribute (user/environment) for camera uploads is not respected.
Android Webview doesn't allow links to local files (file://) or embedding local files from HTTP/HTTPS documents. Use Localhost File Access option for workaround.
When JavaScript location.replace() method was used the back navigation may not work properly. Ask us for a workaround.
Android Accessibility Service and other apps (analyzing and pre-filling pages, like LastPass) relying on that service are not working properly with Android Webview.
JavaScript Interface isn't working in popups with Android 4.4.
The print button is crashing the app with Android Webview 77.
Device Vendor Related Issues
Many Android devices are not suitable for running 24/7. We recommend long time testing prior to production deployment.
On Amazon Kindle/Fire devices some features are out of order. Please check this FAQ for details.
Devices with Android Go Edition running Android 10+ can have some restrictions. Check this FAQ for a workaround.
Device running Android TV can have some serious restrictions. Check this FAQ.
With Samsung devices running Android 9+ Fully Kiosk can't block reliably the power menu (Power Off / Restart / Emergency) called by the longer power button press. Please use KNOX Settings to block.
Kiosk mode  and all features requiring the device admin permission don't work with Chrome OS. The apps are usually running in Chromebooks on a restricted virtual subnet 100.115.92.xxx. The apps can't see the real IP address of the device in your local network. For this reason Remote Admin sometimes can't accept connections.
Some Android devices from Huawei, Honor and Xiaomi (especially Chinese versions with EMUI/MIUI 10+) may not allow to change the default launcher app. On these devices Fully Kiosk can't maintain the Kiosk Mode reliably. You can try this workaround with disabling the default launcher by ADB on your own risk.
Some Huawei and some other devices can't show the Battery Optimization Permission dialog properly. Fully Kiosk repeatedly complains that there is the Prevent Device From Sleep Permission missing. You can import this JSON settings file in order to suppress this warnings.
Few device vendors like Elo Touch decided to reset the default launcher (home app) once a while to their own app. Other vendors like SUNMI changed the Android too much. Also some Lenovo devices were recently reported to reset the default launcher on device reboot. Unfortunately there is no chance to maintain the kiosk mode on such devices reliably.
Especially when running on battery some device vendors like Huawei decided to kill all apps running long time. Check this page for possible solutions.
Some TV boxes with Android 8.1 show erroneous behavior which also disallows to use the settings in the app.
Some few Android 6.0.1 devices like Panasonic FZ-A2A, TbooK 16 Power(M5F6), Lenovo Yoga Tab 3 Pro (YT3-X90F), Inspiron 23 Model 5348 are crashing with Fully Kiosk 1.38+. 
Scheduled Wakeup may be inaccurate (up to some minutes later) or even fail at all on some devices.
Volume Buttons can't be locked in Kiosk Mode on some devices.
Android Version Related Issues
Devices with Android 12+ can have some gaps in the kiosk mode protection. Check this FAQ for solutions.
Some Samsung devices with Android 11+ seem to kill apps when the screen is off and device is sleeping. You can't use any Screen Off features with these devices. There is no workaround for now.
Some devices with Android 11+ don't allow to Keep Screen On when using other apps. Enable the Keep Screen On (Advanced) option to fix it (ver. 1.44+)
In Android 8+ the onscreen keyboard might not show up in other apps sometimes after reboot if Unlock Screen option is enabled and Swipe Screen Lock is selected. Disable Unlock Screen option or disable Screen Lock on Android Settings as workaround. With Fully Kiosk Browser 1.34 the experimental option Unlock Swipe Screenlock seems to help to avoid this bug in most cases.
In Android 8+ the status bar can be pulled down in Kiosk Mode for a short time. Check this FAQ how to lock the status bar reliably.
Also when the device is showing the lockscreen the status bar can't be disabled in Android 8+. Remove screen lock as workaround. Check advise in this FAQ to lock the status bar reliably.
Toast messages are not visible sometimes when device screen is locked in Android 6+
In some Android versions other apps running in Kiosk Mode can't obtain runtime permissions ("Screen Overlay Detected"). Please run the app and set needed permission prior to enabling the kiosk mode or use device provisioning to auto-grant some permissions to other apps.
Looping the videos in Fully video player sometimes doesn't work in Android 5 (Android media player bug?).
Black screen may be flashing in Android 5.x if your device is locked and you are pulling the system bars. You can set Screen Lock to None in Android settings in order to avoid flashes, but use Fully's Kiosk Mode to keep the device secure.
Text-to-speech interface is broken with some Android 5.x devices.
Other Common Issues
Fullscreen mode warning (immersive mode confirmation) is sometimes shown by some Android versions and must be confirmed.
Screen Off Timer and other screen offs may suspend many devices completely (after few minutes). No website activity, Motion Detection or Remote Admin can be used. This is a part of the device energy management and the exact behaviour can be different depending on the device vendor and Android OS version. Please try enabling the option Prevent from Sleep while Screen Off and attend to this website. If nothing helps, disable all screen off features, enable  Keep Screen On and use the Screensaver as workaround.
Fully Kiosk app is terminated when Android System Webview or Google Chrome is updated. Disable the updates or use Restart Fully After Update option.
With some devices the usage stats can't count the screen touches reliably.
Screenshots do not include videos or contents from other apps.
Fully Kiosk can't be used with split screen or picture in picture modes.
Some videos play fullscreen with broken aspect ratio (Android media player bug?)
Double launch on device boot in Kiosk Mode may be done, this shouldn't cause any problems however.
ABOUT US
Fully Factory GmbH
CEO: Аlexеy Оzеrov
Vоn-Witzleben-Str. 12
41540 Dоrmagen
Germany
VAT ID: DE314274882
Email : info@fully-kiosk.com
Phone: +49 21ЗЗ 27ЗЗЗЗ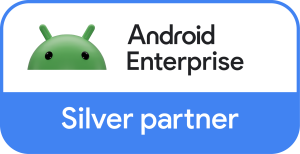 Your feedback is welcome! Enjoy Fully Kiosk!